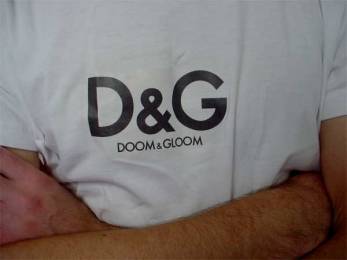 Retail, shopping & leisure
24/7 retail
In the US there are 1,298 Wal-Marts and 237 Home Depot stores that are open 24 hours a day, 7 days a week. There's also a 24-hr golf range in Littleton, a 24-hr hair salon in Milwaukee and a 24-hr childcare centre in Pittsburgh.
Source: HyattPalma.com (US).
Buy yourself an identity
Research by Dr Helga Dittmar (University of Sussex), says that "gender differences in attitudes to shopping are much narrower in the younger generation". Traditionally women have seen shopping as leisure while men saw it as work. Other findings include the fact that we have moved from a needs culture to a wants culture (hardly a new idea). This can be seen in the shift in advertising from product demonstrations to aspirational imagery. In other words shopping is now more about style than substance as we increasingly use material goods to define who we are and how we feel.
Source: The Psychologist (UK).
Supersize me
In the US, where fast food accounts for 40% of a typical family's food spending, retail chains such as Wal-Mart and Gap have introduced 'supersize' ranges of clothing for children. These ranges are worth an estimated US $3 billion a year. Meanwhile, toilets, known as 'big johns' have been created for people with big bottoms.
Source: Sun-Herald (Aus).
Shopping not F***ing
In Asia 55% of women would rather spend time shopping or relaxing than spending time with their partner.
Source: Elle (HK).
Not so super supermarkets?
Are we seeing the rise of an anti-supermarket movement? In the US people are suing Wal-Mart for being too big, while in the UK Joanna Blythman has just written 'Shopped: The Shocking Truth About British Supermarkets'. The question is will it sell and will supermarkets stock it?
Source: The Observer (UK).
Shop 'til you drop'
Tesco, the leading UK supermarket, takes GB £1 in every GB £8 spent in Britain.
Source: Daily Mail (UK).
Churches for the new religion
They used to say that you are what you eat. These days people are increasingly defined by where they shop. In Britain it's said that you can tell what class someone is by the supermarket they use. Once upon a time Marks & Spencer was the temple for the middle classes. Now it's Waitrose. Sainsbury's is fighting back to win over the foodie class with 'market style' stores. These are supposedly modelled on French street markets but look more like a Parisian market in Las Vegas.
Source: Daily Telegraph (UK).
Unknown value item (UVI).
80% of Waitrose customers don't know the price of a pint of milk according to a spokesman from Waitrose.
Source: Daily Telegraph (UK).
Clearly a good idea
Recently spotted in London – a shop with clear plastic carrier bags. Why? "so we can see if people are stealing things".
Source: Cube Design (AUS).
A new chapter for bookshops?
We posed the question, "what's the next coffee?" in relation to bookshops a while back. Well, according to a bookshop called Ocooch Books and Libations in Wisconsin (US), the answer is drink. The shop sells 2,100 books, 35 types of wine, 35 beers and 7 types of Whisky. Business is apparently booming.
Source: Publishers Weekly (US).
Shop smarts
A Japanese phone company (NTT DoCoMo) has introduced a smart tag that allows shoppers to interrogate clothes mannequins. If a suitability equipped phone is held next to the tag information such as price, colours and sizes is instantly downloaded to the phone.
Source: Trendcentral (US).
75% off
A group of rather inventive cultural activists called the Carbon Defence League recently put together a web site (www.re-code.com) featuring the bar codes of everyday supermarket items – only with all the prices reduced! Visitors to the site could print the bar codes onto stickers and re-price their weekly shop.
Source: Sydney Morning Herald (AUS).
Can you be too big?
Elected officials in Inglewood (Los Angeles) recently turned down an application by Wal-Mart for a new store. Wal-Mart's response was to arrange a local referendum at a cost of US $1 million, which the company lost. Wal-Mart has recently become the 'issue du jour' with Democrats and Liberal 'sentimentalists' attacking its dependence on foreign, low cost, labour. Republicans, on the other hand, celebrate the company as a champion of working class America.
Source: National Review/Boston Globe (US).