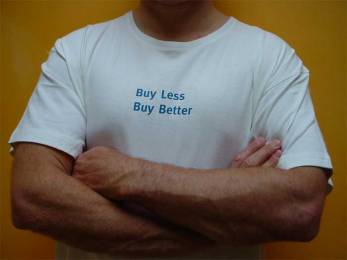 The home, household goods & services
LED wallpaper
Step into any number of modern homes and buildings and you will see evidence of a lighting revolution. LED lighting may be nothing new in itself, but interior designers and decorators are stretching it to its limits – creating lighting effects and installations that would be impossible with traditional bulbs.The Cooper Hewitt Deign Museum, housed in New York's Carnegie Mansion, has recently been revamped with LED wallpaper from lighting designer Ingo Maurer: thousands of tiny LEDs creating the illusion of a blanket of stars covering the wall. It's here, when consumers require dramatic lighting effects that LED lighting has the most to offer. With the flexibility of shape, colour and brightness that comes with using LEDs and HID (high intensity discharge) lighting, spaces can be radically transformed, incorporating colourful washes, abstract shapes and even stripes.
The added bonus of this kind of lighting is that its low heat generation means it can be used in places where traditional bulbs would be a fire hazard. While there is certainly a willingness on the part of the designers to embrace this new technology and its creative power, the transition to LED lighting is not an entirely voluntary one. Across Europe, and in some States in the US, new legislation is limiting the amount of energy lighting can consume. A measurement known as "lumen efficacy" is used, which compares the amount of light emitted by any light source to the amount of energy it uses. New houses in the UK must have 25% of their lighting as 40 lumen efficiency. Traditional bulbs are fading out, with incandescent bulbs expected to disappear completely from UK supermarket shelves by 2012.
Ref: The Financial Times (UK), 15-16 August 2009, Illuminating developments. Sarah Murray. www.ft.com
Source integrity: *****
Search words: LED, lighting, home
Trend tags: -
Comfortable shoes
Crocs: love them or hate them, the popularity of the (ugly) plastic shoe has been nothing short of phenomenal. The company went public in 2006, raising more than US$200 million (the biggest stock offering in shoe history) and in 2007 posted a profit of $168.2 million. But the very next year, Crocs recorded a loss of $185.1 million, prompting one fund manager to remark, "they're dead and they don't know it". This great rise and fall is not just a story of passing fashion, but is also at the heart of a debate about how trends work.
In 2000, Malcolm Gladwell released his book Tipping Point, which went on to become one of the great influential books on trends of the decade. In it he told the story of Hush Puppies, another seemingly unattractive shoe, and how they were revived after a group of East Village hipsters declared them cool. Gladwell's key theory was that to manipulate great social trends, you only needed to influence a small number of key people. Gladwell drew on the "six degrees of separation" experiment conducted during the 1960s, and concluded that some people taking part had been clearly more connected than others.
Although Tipping Point may have been the trend bible for the early '00s, it refers mainly to the 1990s, in a time before viral marketing on the Internet was as prevalent as it is today. Since then, new theories surrounding the study of trends have been put forward, including those of social scientist Duncan Watts. Watts focuses his attention on Internet users and a modern replication of the six degrees experiment, and has found that the flow of information among these people is now much more democratic. His argument, and the key to understanding the success of the Crocs shoe, is that it is, in fact, the quantity, not the quality of the people you reach. Crocs were never worn by the hipsters of the world, and were certainly never an aspirational shoe. Instead they were worn by nurses and children under five. No, make that every nurse and all children under five. The upshot of it is, the mechanics of trends is still very much a mystery, and that trying to pin them down is simply a foolish attempt at making us think we know who's in control.
Ref: The Times (UK), 22 July 2009, 'This shoe made great strides without the help of style leaders'. Helen Rumbelow. www.timesonline.co.uk
Source integrity: *****
Search words: Crocs, fads, fashion, cycles
Trend tags: Innovation
The nuclear unit is disappearing
Across the world, the family unit is changing. Gone are 'mum, dad, two kids and a dog', and in their place we're seeing new units emerge. Singles are the poster children for the household of the future, with some people estimating that in 20 years, only 2 out of 5 people will be married, meaning more people living alone or with platonic flatmates. While many of these are likely to be young professionals, others may be elderly friends, sharing for safety, companionship and cost. Those who do live with their families could be part of an increasing number of multi-generational family units that cohabit. Think grandparents living in to help with childcare (a la Michelle Obama's mother at the White House) or older kids returning home to save money for their own place to live. And as the family inhabiting it is ultimately going to determine how a house is used, we're likely to see some changes to the design of the family home in coming years.
Regardless of the type of family, the bedroom is still a place of sanctuary, and with more democratic households, it's likely that they'll need more than a master bedroom. In fact the US National Association of Home Builders predicts that 60% of customs homes will have two master bedrooms by 2015. It's not just the platonic cohabiters that will take advantage of the extra room, couples will find them a blessing as a good night's sleep becomes more important. The kitchen will remain the social heart of the home, with people sitting down for a meal or simply getting together over a cup of coffee. Here devices will monitor the energy we use for cooking, cleaning and heating – an environmentally-friendly theme that will continue around the house. Mega-consumption and buying to impress are out. Those with the bucks to spend will invest in clean lines and well-constructed furniture, while those with less will live in cottage-style comfort, as multi-generational and group households pool their belongings.
In other areas, tech reigns supreme. The GFC has seen more people working from home, either for themselves or as telecommuters. As such, home offices, and high-tech ones at that, will become increasingly important. According to human resource group WorldatWork, more than 28 million Americans now work at least one day a month from home, with the number expected to more than triple to around 100 million by 2010. Telecommuting will help our carbon footprint conscience too – if all Americans that have jobs that could be done from home, worked from home, American oil imports would drop by an estimated one-quarter. Non-work areas will be more multi-use. The traditional family room will no longer just be for the television, but will be a computer and multimedia centre for study, play and socialising. People trying to save money will look for entertainment online or with on-demand films, while people of all ages will gather round the Wii. A recent Bloomberg report found that in 2008, 26% of over 50s in the US played video games – a number that's only expected or rise.
Ref: The Financial Times (UK), 9-10 May 2009, A domestic space odyssey. M. Salzman. www.ft.com
Source integrity: *****
Search words: Home, family
Trend tags: -
Smarty pants
Shape-flattering underwear, in popular use until the early 1960s, has made a recent return to wardrobes with brands such as SPANX sexing up the girdle. Now in Japan, a new breed of foundation garment has hit the market, with claims it can help to correct the posture of the wearer as well as improve one's appearance. Japanese sports goods manufacturer Mizuno Corp released its Bio Gear Shisei Navi line in February this year – a range of men's and women's garments that straighten the back and pelvis. With the use of an elastic material, the shoulder blades are pulled together preventing slouching and the lower body is pulled into the correct position, preventing tilting of the pelvis either back or forward. This positioning also lengthens the wearer's stride when walking, which in turn increases the number of calories burned. As well as underwear for everyday usage, Mizuno has products for athletic and underwater exercise.
Two other major producers in the market have released similar lines of posture-enhancing garments. Descente Ltd has its arena x shiseist garments (shisei meaning posture in Japanese), a range of garments with a similar posture-enhancing function, but with more of an emphasis on style. Descente also produces a shiseist Bottoms range, which claims to prevent bowlegs from developing. The company plans to take the technology employed in these garments and extend it to its other existing brands. Asics Corp debuted their Inner Muscle range of clothing in 2006, and have since expanded it to include around 40 items. As well as an upper-body posture-correcting line, Inner Muscle includes spats that tone the waist and thighs. Their upcoming plans for the range include a posture-correcting bra that hooks at the front.
These companies have all had great success with the garments (Asics is expecting a 150% year-on-year growth) because they have tapped into two key concerns of the public: health and appearance. In most cases, the products for men are marketed through sporting goods stores, emphasising the garments' ability to improve athletic prowess. Marketing for the women's garments, however, focuses on their stylish appearance and their capacity to give more a more feminine stance.
Ref: The Nikkei Weekly (Jap), 6 April 2009, 'Smart underwear corrects posture'. Yosuke Sato. www.nni.nikei.co.jp
Source integrity: *****
Search words: Underwear, clothing
Trend tags: Intelligence