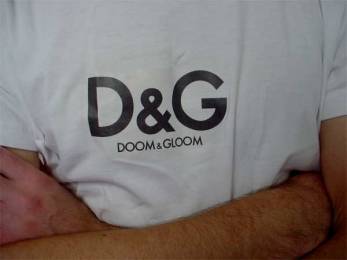 Retail, shopping & leisure
Delayed gratification in retail

You might think it quite normal that somebody puts off cleaning their room. But would they put off having a free massage? It seems they do, if the deadline for taking it is too far ahead. According to behavioural economists, people think they are more likely to enjoy a free gift if they have plenty of time to take advantage of it, but in fact, they are less likely to do it at all. People actually exercise too much self-control or "self-command".
The disciplined self wants to put off pleasures, while the hedonistic self wants to have them now. So when someone receives a gift card for a massage that can be taken any time this year, the disciplined self takes over and commits to having the pleasure later. But tomorrow never comes, at least, according to a couple of experiments with undergraduates where ten of 32 people redeemed their three-week cake coupons but only two of 32 used their two-month pass. Similar behaviour is seen among residents in a tourist area, who are far less likely to go and see tourist attractions than visitors who have limited time. The reason is because people focus on future gains and don't see future costs but, because they already see current costs, they put things off now.
Researchers use the word "hyperopia", which describes the way people use excessive far-sightedness and keep on delaying pleasures while overweighing necessity and virtue in the present. In other words, they think the future will be great, so they don't enjoy themselves today. However, they may regret hoarding their time or money later.
The message for retailers is to use promotions where there is a clear justification and the time to use them is limited. This ensures that people have a good reason to overcome their hyperopia and their inertia. Examples are a free pass on your birthday, charity benefits, and quickly expiring gift cards for accessories when someone has just bought some clothing. The advantage of gift cards is that people tend to buy something they wouldn't normally buy and often add their own money to them. So it just goes to show, we're not as greedy as we think.
Ref: The Atlantic (US), May 2009, The gift-card economy. Virginia Postrel. www.theatlantic.com
Source integrity: ****
Search words: gift cards, deadlines, behavioural economics, self command pre-commitment strategies, hyperopia, inertia, promotions.
Trend tags:
Enoughism versus Moreism
For some time now, commentators have been claiming a resurgence of communal sharing, in the face of economic downturn or the threats of terrorism. But as the singer Lily Allen so aptly wrote, "I am a weapon of massive consumption and it's not my fault; it's how I'm programmed to function". So will we really stop shopping, and can we start changing our values to something more than more, more, more? One commentator believes that change is already palpable – and seen in four trends: using versus wasting, being good at something, trading versus consuming, and social versus individual.
The first trend, using versus wasting, might also be called thriftiness or sustainability and this has been apparent with the success of eBay, Freecycle, and Bag, Borrow or Steal. Trading versus consuming is probably a reflection of people recognising their own power to buy and sell rather than consuming less, but sometimes there is an ethical trade-off, eg, buying Fairtrade coffee or giving the profits to charity. The valuing of skills is apparent in YouTube, Guitar Guy, Moped Dance, and yes, even the knitting clubs.
Lastly, the explosion of social media, peer-to-peer and even knitting clubs, suggest that social values may be more important than individual ones. But this is also counterbalanced with other trends towards personalisation and control. Brands might well ask how they can offer social, as well as the individual, aspects to their offerings. It is questionable whether these trends reflect a return to old-fashioned values or whether they are just new ways of buying things, meeting people, or stroking egos. I don't want to sound cynical, but why do commentators always think that people are driven by macroeconomic events or big-ticket disasters?
Ref: Marketing Week (UK), 9 April 2009, Why communities will shape a new caring and sharing era. Charles Vallance. www.marketingweek.co.uk
Source integrity: **
Search words: consumerism, materialism, postmodern, celebrities, values, sustainability, thrift, skill, trading, social objects, brands.
Trend tags:
See Enough by John Naish.
Shopping trends in China
The Chinese are well known for being excellent savers, and a world record of nearly 40% of their income is stashed away. At the same time, retail sales in China are increasing 15% each year, and there are more millionaires there than in the UK. While only 2 million of 1.3 billion people are "wealthy" (according to McKinsey, this equates to earning more than $US30,000 a year), there is a growing middle class creating a huge market of spenders.
These spenders are very brand conscious, in part because of the perceived status or wealth conferred by certain brands, but they will be swayed by a price cut or promotion and, in a recession, the Chinese will go for the bargain. They take great care to research their purchases and may not buy for six months until they are absolutely sure they have a good deal. Of course, there are huge regional disparities, so it is dangerous to assume that all Chinese are the same. However, the baofahu ("suddenly wealthy") has seduced many global companies to try to profit from them.
The Chinese like big, ostentatious cars because of the signals that they give out; this is known as "face". In fact, China will become the world's largest carmaker this year, which is far sooner than was expected. China is also the second-largest gold jewellery market, behind India. Its citizens prefer 24 carat gold and like the security gold can offer, compared to its rather volatile financial markets. Some say it is also because of all the wars they have endured. It seems the pace of change is rapid in China and today's middle class, like that in the West, will aspire to many of the luxuries of the stratum above them.
Ref: The Financial Times (UK), 22/23 August 2009, China goes shopping. Anon. www.ft.com
Source integrity: *****
Search words: growth, millionaires, middle class, McKinsey, brands, penny-pinching, big cars, gold, baofahu.
Trend tags:
Acquiring an innovative culture
It is not unusual for big companies to snap up small ones, but when the new acquisition influences the culture of the established parent, that is more unusual. Typically, fans of the small brand accuse them of "selling out" to the corporates. Four recent examples suggest that change may be in the air: Coca-Cola bought a GBP30 million stake in Innocent Drinks, Cadbury bought Green & Black's, Unilever acquired Ben & Jerry's (ice cream) and Clorox took on Burt's Bees (personal care).
The argument goes that the smaller, innovative upstarts influence the parent simply because they are so passionate, committed and quick-thinking. Ben and Jerry's had an ethical culture that has influenced Unilever's philosophy, its so-called "brand imprint". For example, Lipton Tea now comes from more ethical sources and the company claims more people are buying it. In a similar vein, Cadbury announced it would use Fairtrade cocoa in its Dairy Milk product and owning Green & Black's has given it more clout in its ethical activities. (It will be interesting to see what happens if the Kraft bid for Cadbury succeeds.)
Of course when McDonald's signed up Innocent smoothies, there was a local outcry. The Innocent brand was considered too childlike, naive or ethical for such a multi-national brand. Even so, it obviously supported McDonald's efforts to be more healthy and it gave Innocent a thoroughly un-innocent boost in distribution. So the benefits of being part of a global corporation are real, as long as the parent does not smother the child with outmoded culture. The question is whether shoppers care, or even know who owns the brand. Unilever may own at least half of the personal care products in your bathroom cupboard, but do you know which ones?
Ref: Marketing Week (UK), 9 April 2009, When the good influence the great. Jo Roberts. www.marketingweek.co.uk
Source integrity: **
Search words: Coca-Cola, Innocent, Cadbury, Green & Black's, Unilever, Ben & Jerry's, acquisitions, ethical, cultures, values-led marketing.
Trend tags:

New retail trends – and terms
One of the ways that experts express new trends is by creating new words, so expect more "socialtailing", "greentailing", "glocalism" and "liquid retailing" in the coming months. In case you thought liquid retailing meant bottle shops (known as off-licences in the UK), it refers to a new form of retailing that moves between formats. It may be online, offline, a temporary exhibit in-store or elsewhere, or WIFI information about your intended purchase straight to your mobile in-store. Even the humble department store is changing – moving beyond departments, in fact, to providing a living or dining room with everything you might want to put in it.
Use of technology, the second trend in retailing, has only just begun. Many retailers are already on social media sites because that is where people talk about what they have bought, and it's where opinions really count. Called "socialtailing", it means that Facebook and LinkedIn influence shopping choice more than an ad on TV. Socialtail (urhhhh!) has given rise to companies like Threadless, where people contribute designs for a T-shirt and take a share of the sales.
"Glocalism" describes how traditional values and structures are reworked with modern ideas. Desigual, a store in Barcelona, looks like an outdoor market. Bols, an ancient Dutch distiller puts Rembrandt and old cash registers in a high-tech, interactive setting.
"Greentailing" sounds like what it is, but what it means for the retailer keeps being refined. Consumers are looking for serious commitments to the cause, not just "greenwash". It leads to the next trend, trust. With so much choice, and perceived limited time, people want to choose the brands they trust. Retailers may lose trust with greenwash, but retailers will gain trust by giving consumers what they want, when they want it, consistently. (This may mean not jumping on every trend!)
Ref: Dynamic Business (US), 17 August 2009, Retail trends from around the world. Brian Walker. www.dynamicbusiness.com
Source integrity: ***
Search words: technology, socialtailing, social media, global, local, glocalism, liquid retailing, formats, greentailing, trust.
Trend tags: