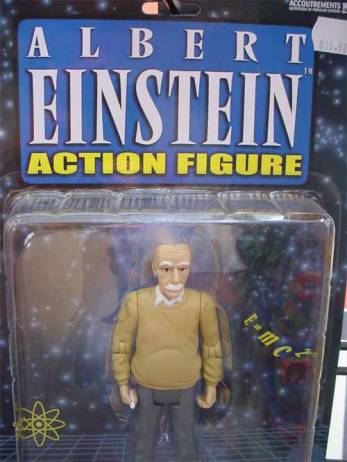 Science, technology & design
Unmanned aircraft
Research labs around the world are developing technology that could see a new generation of unmanned vehicles take to the sky. Unmanned aerial vehicles (UAVs) have been around since the World War I (where they were used as flying bombs), but in recent time, technology has advanced to a point where UAVs are smaller, cheaper and more sophisticated – some are small enough to fit into a briefcase. The affordability and adaptability of contemporary UAVs also means they are no longer just a military tool, but are now used by police, surveyors and scientists for any job in which a manned aircraft would be too big, costly or impractical. The French national aerospace centre, Onera, is currently developing technology for miniature robotic aircraft, which it hopes will allow them to create a UAV small enough and responsive enough to enter a house through an open window and transmit information as it travels from room to room. Harvard University researchers are hard at work creating a UAV with a wingspan of just 3cm. With plans like these on the table, some concerns over privacy have arisen. Such small craft could easily go unnoticed, allowing them to gather private information from houses or properties more easily and effectively than a satellite could. Concerns have also cropped up over the safety of UAV aviation. After the crash of a remote-piloted AUV in Arizona, officials warned that without the threat of real danger to the 'pilot' it's possible that these vehicles could be treated more like computer games than aircraft.
Ref: The Economist (UK), 3 November 2007, 'The fly's a spy'. www.economist.com
Search words: UAV, aircraft, spying
Trend tags: Privacy
Source integrity: *****
PC technology on the horizon
With breakthroughs in computer miniaturisation and more powerful processors, technology that seemed like science fiction could be here before we know it. Wireless charging – While wireless Internet has been around for some time, we still rely on power cords to charge our computers. Computers using inductive charging (which works from a battery over a short distance) and conductive charging (which uses a wireless charging pad) are set to arrive on the market as early as this year. Pocket printing – printing on the go will soon be possible as the first digital cameras containing inbuilt printers are set to be released in 2008. The Zink (from 'zero ink') technology, similar to that of a Polaroid, will also feature in handheld printers for mobile phones, and eventually be integrated into laptops. Integrated graphics – building integrated graphics directly into the CPU (previously impractical due to slow processor speed) will allow for superior graphics without the delay. Flexible screens – swapping to smaller devices has traditionally meant compromising on screen size, but by replacing glass with more malleable plastic, screens can be rolled up for increased portability. The rollable displays are also shatterproof and cheaper to manufacture than traditional flat panels. Real net phones – a switch from the current 3G to 4G technology means an advance in the way phones handle data. Customers will be able to talk and text at the same time and will see an greater flexibility in running data applications. More cores – to handle the increase in speed from next generation technologies, developers are looking at creating eight-core processors, which will increase the number of calculations performed by a chip. Wireless television – Wireless High-Definition Interface (WHDI) uses a transmitter to send signals from DVD players, games consoles or set-top boxes to a television set up to 100 feet away, eradicating the need for cords from devices to TV. Mini projectors – Microvision has created the Pico, a projector small enough to be integrated into a mobile phone, meaning an end to watching videos on the (too) small screen. The first Pico-enabled phone is set to debut in 2009. Bigger, better, faster – every aspect of computing is getting souped-up at a rapid rate. Heat-Assisted Magnetic Recording could pave the way for hard drives of around 5 terabytes, expected by around 2011; a move from IPv4 to IPv6 will mean an end to IP address shortages; and the next generation of system bus design (PCI 3.0 will allow computers to keep up with increasingly more powerful processors and graphics cards.
Ref: PC World (US), 26 September 2007, 'Your PC in 2008 and Beyond', Robert Stromeyer. www.pcworld.com
Search words: Computers, PC, computing
Trend tags:
Source integrity: ****
Tired trends
On the other side of these useful advances, there are a few supposedly innovative ideas that aren't all they're cracked up to be. Micro-blogging allows users to create short updates (up to 140 characters) and either publish them on the web or send them via sms or instant messaging. While sites like Twitter and Pownce are still attracting plenty of users, people are starting to question the usefulness (and relevance) of these brief updates. Ultra-Mobile PCs were touted as a revolution in portable computing. But with manufacturers turning out UMPCs that are to big to be portable and to small to be practical, there has been little interest from consumers. The idea of PCs in the kitchen sparked a great deal of interest at their inception, but the reality is these impractical computers simply make for over-priced appliances.
Ref: PC World (US), 26 September 2007, 'Your PC in 2008 and Beyond', Robert Stromeyer. www.pcworld.com
Search words: fads, hype, trends
Trend tags:
Source integrity: *****
An everlasting light bulb
A team of researchers working for British company Ceravision has devised a new form of lamp that could see the end of the traditional incandescent light bulb. Though a well-known symbol for a bright idea, the light bulb is not so smart – wasting over 95% of the energy it consumes over its relatively short life span. The Ceravision team have devised a lamp that will not only be more energy efficient, but longer lasting and more environmentally friendly to boot. So where does the difference lie? The main distinction is the elimination of electrodes from the equation, which is the main reason for bulb failure. The Ceravision bulb instead uses microwaves to convert electricity into light, resulting in a more energy-efficient process that transmits up to 50% of the energy as light (as opposed to 5% for traditional bulbs and 15% for fluorescent tubes). These new bulbs are also longer lasting, with scientists predicting they could last for thousands of hours – decades of use. The light is also more directional. With the light emitting from a single point, it should be used to illuminate projectors or televisions. This new design does not require the use of mercury (found in all traditional bulbs), so a switch to Ceravision would prove more environmentally friendly, and the energy efficiency means a reduction in greenhouse gases.
Ref: The Economist Technology Quarterly (UK), 8 September 2007, 'Everlasting light'. www.economist.com
Search words: Lighting, lamps, bulbs
Trend tags: Environment
Source integrity: *****
Context-aware computing
Breakthroughs in technology may mean that today's computers are faster, more powerful and more affordable, but they are also more complex. To avoid leaving consumers out in the cold, they also need to be made easier to use. While the average desktop PC is now ten times more powerful than the world's fastest computer in 1983, little has progressed in terms of interface since the introduction of Windows in the late 1980s. The interface no longer satisfies the requirements of a device overloaded with features – the Nokia 6680 mobile phone requires 13 clicks just to change a ring tone. Simplification is obviously the way forward, but how is it done? Stephen Spielberg's film Minority Report gave us a vision of the future in which people operated computers using nothing more than hand gestures. While it may seems a little radical, gesture-based technology already exists in some applications. Designers of the Sensitive Wall aim to fuse the digital and physical worlds with their product – a large screen for shop windows that senses movement, allowing customers to flip through virtual catalogues. Microsoft are rolling out the surface, a horizontal computer that does away with the keyboard and mouse, instead using a multi-touch screen – one that can recognise more than one touch at a time. Particularly good for manipulating graphics, the Surface recognises other devices placed on top of it, and can copy images automatically from them. Touch screens, like that on the iPhone, are especially practical in smaller devices. By getting rid of buttons (virtual controls appear on the screen when needed), there's more room for a larger screen. Another way to improve the user experience is to have computers make decisions for the operator. Computers could choose not to alert the user of incoming emails so as not to break their concentration. Or mobile phones could detect the location of these users and, for instance, give more priority to voicemail during office hours. Designers, however, warn that it is essential for this kind of decision-making to be discreet. Not so much because the assumptions may be wrong, but because people may take offence to having their behaviour assessed.
Ref: The Economist Technology Quarterly (UK), 8 September 2007, 'Everlasting light'. www.economist.com
Search words: AI, location-tagging, location, context
Trend tags: Simplicity
Source integrity: *****