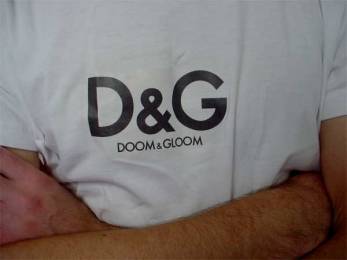 Retail, shopping & leisure
Grey is the new black
In Europe a number of so-called 'Generational Supermarkets' are springing up featuring wider aisles, large-print pricing and easy-to-reach shelving for shoppers aged 60+. Following this comes a new speciality store called Deliga on the outskirts of a small town called Grossraschen in Germany. This 800-square-metre store features clothing especially designed for the older crowd together with products such as alarm clocks and phones with large buttons and a range of other goods that suit people with arthritic hands, poor eyesight or poor hearing. There are even fashion shows featuring older models and tea and cake to nibble, rather than the size 0 models, champagne and mineral water. Why is this happening? Countries like Germany are ageing rapidly. Roughly 20% of Germans are aged over 60 today but this figure is expected to increase to over 33% by 2050. Moreover, the spending power of the 60+ demographic is already estimated at around Euro 316 billion (USD $429 billion) in Germany so it's a market that's hard to ignore. Yet, that's precisely what most European retailers are still doing.
Ref: Deutsche Welle (Germany), 2 July 2007, 'In Germany, Speciality Stores for Seniors Are the Future'. www.dw-world.de
Search words: ageing, retail, seniors, design
Source integrity: ***
Trends in Luxury goods
According to Merrill Lynch-Capgemini research there are now 8.7 million millionaires in the world with assets of US$33.3 trillion (up from US$16.6 trillion ten years ago). So how do they spend it? The luxury goods industry is undergoing a radical shape up. First, there are more people with more money than ever before thanks to booming stock markets and soaring real estate values, but also due to economic growth in regions like Brazil, Russia, India and China. Secondly, spending patterns are changing in that expenditure is moving online. Wealth has always tended towards discretion (the term 'stealth wealth' aptly sums this up) and where better to shop in secret than online? However, the online trend probably has more to do with immediacy and convenience than anonymity (the rich might have money but they rarely have time). Hence house calls are now de rigueur for many luxury retailers and members-only services.
Luxury retail has been growing at around 8% per annum in recent years, outstripping retail sales overall, but other shifts are occurring too. First, privately-owned family companies are being swallowed up by private equity firms and secondly, designers and fashionistas in these firms are being replaced with managers. Luxury brands are also stretching themselves in the sense that you no longer have to be a wine maker to sell wine, or a fashion house to sell clothes. Hence – Armani Hotels and Ralph Lauren white paint. Surprisingly, perhaps, one other big trend is luxury brands migrating to the Internet where they can connect with small audiences globally. We are likely to see an increase in private gated communities, not only in the physical world but also online. However, the biggest trend may be the fact that what rich people ultimately want is exactly the same as what everyone else wants – happiness, respect and recognition. This means they want meaning, emotion and connection. You think I'm kidding? Witness the growth in simply giving it all away. Philanthropy is now a huge 'business' in the US and many of the most successful luxury brand launches of recent years have linked superficial luxury products to higher causes and meanings.
Ref: Newsweek (US), 2-9 July 2007, 'Luxury goes undercover', R. Foroohar. www.newsweek.com
Search words: luxury, luxury brands, premiumisation, wealth, rich
Source integrity: ****
Pimp my ride
Build-A-Bear Workshops was established in the US in 1997 and now comprise over 300 stores worldwide. If you don't know the stores, the concept allows kids to build their own (personalised) teddy bear. However, there's a small problem. The stores are largely frequented by small girls and their mothers. In other words there's not much for dads and big brothers. Enter Ridemakerz, a similar concept except that the stores allow kids to build their own (personalised) toy car. First the kids (or let's be honest, probably the dads or grandads) pick out a 10 or 12-inch vehicle chassis. Then you select a body style, paint scheme, wheels, engine, decals and so on. Basic cost is US$12 for an unbranded 'RZ Wedge' to US$28 for a Dodge Ram Rampage. If you want a bit more you can also pay extra for remote control, working lights and even a soundtrack. The Ridemakerz concept has been partly funded by Build-A-Bear who share logistics, marketing data and support services. The first store opened in Myrtle Beach (US) a few months ago.
Ref: Springwise (Neth) 4 June 2007, 'Retail chain for junior tuners'. www.springwise.com
www.ridemakerz.com
Search words: DIY, experience, brand experience, personalisation
Source integrity: ***
'Crowdsumption' and the power of online buying groups
One of the great things about the Internet is its ability to bring together individuals with similar interests and passions. This can mean political protest, dating or finding employment, but it also means buying stuff. In China, online buying groups are called tuangou and over in the US the phenomenon is growing quickly too. Two recent US examples include NetHaggler, a site where users find a product that interests them and then specify a price that they would be willing to pay for the item. The site then aggregates demand and ultimately negotiates with a retailer on behalf of the prospective buyers. eSwarm is a similar site whereby buyers join an existing 'swarm' (or start a new one) to purchase anything from debt refinancing to health insurance.
Meanwhile, over in the UK, sites like uSwitch are offering a similar service based around the 'energy switching' market. uSwitch is essentially a price comparison website that allows customers to compare and purchase services without necessarily getting directly involved with individual suppliers. uSwitch operates in the domestic gas and electricity markets but other sites like Shopsmart, Pricerunner and Kellkoo offer similar services for products such as CDs and books.
Ref: The Sunday Times (UK), 3 June 2007, 'Spoilt for choice', P. Durman. www.sundaytimes.co.uk. See also Trendcentral (US) 1 August 2007, 'Two crowdsumption portals for US residents'. www.trendcentral.com
Search words: buying groups, connectivity, crowdsumption, buying clubs
Source integrity: *****
How men and women shop
Two fascinating studies by Joshua New at Yale University (US) and Anya Hurlbert and Yazhu Ling at the University of Newcastle (UK) have thrown some more light on the differences between men and women when it comes to shopping. It is well known that men are generally better than women at spatial awareness and that this is probably connected to the need to remember topographical landmarks when out hunting thousands of years ago. However, the new research shows that women are generally better at finding food resources than men. One of the studies demonstrated this fact by asking men and women to remember the location of various food items at farmers' markets. Interestingly both sexes remembered locations better when the nutritional value of a food item was highest, although in all test cases women were better at the task than men. In another study, women were also shown to prefer items with a pink or reddish hue while men preferred greens and blues. This could be linked to the fact that when women were food gathers, reddish pinks denoted fruits that were ready to be eaten. But here's the thing. The more feminine a brain is the more it likes pink, regardless of the body that the brain inhabits.
Ref: The Economist (UK), 25 August 2007, 'Sex, shopping and thinking pink'. www.economist.com
Search words: shopping, men and women, brain, evolution
Source integrity: *****
Top retail trends (maybe)

What's hot and what's not in retail right now? According to David Dalziel from the UK retail design agency Dalziel-Pow the answer is; Deflation, Fast Fashion, Definition, Open Architecture, Stretch Solutions, Event Space, Customer Service and the Environment. I agree – a bit. First Deflation. Clearly the low cost of some goods is a cause for concern because only one retailer can ever be the cheapest. Shoppers are also starting to question the high social and environmental cost of low-cost goods. However, I don't think ultra-low cost will last. They are bad for margins, bad ethically and with coming resource shortages I don't think low cost is a sustainable long-term trend. Secondly, Fast Fashion. Personally I don't see this trend slowing down because customers want 'the latest' and technology will enable a further speeding up of everything from product design to logistics. Next, Definition. The point here, I think, is individuality. Retail brands must be unique. Easy to say, difficult to do. Next, Open Architecture. Why do 1,500 square metre stores have 1,500mm entrances? Opening up shopfronts makes them more accessible. Stretch Solutions refers to the fact that customers can be in different moods on different days, although I fail to see how store design can address this on an individual level. Maybe stores need to feel different according to season and events, but they do this already. Space for Events is spot on. Stores need to create space for special events, which add theatre and brand experience. This also plays to trends like Pop-Up and Limited Edition marketing. Service? Of course, and I like the example of a store in Oxford Street with 64 tills and also the thought that every single member of staff should be a 'walking till'. Finally, The Environment. Plastic bags may eventually become illegal, there will be controls on power-use per square metre and there will be legislation regarding the use of sustainable and responsible materials.
Ref: Inside Retailing (Aus), 11 July 2007, 'Key Trends Impacting Store Design', D. Dalziel. www.insideretailing.com.au
Links Tesco story (issue 16)
Search words: retail trends, store design
Source integrity: **