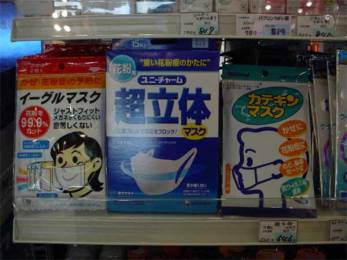 Healthcare, medicine & pharmaceuticals
When medicine meets money
The financial services and healthcare industries are about to converge, particularly in the US where the responsibility for healthcare is making many cost-conscious employers look twice at their obligations. As a result, many of the decisions surrounding the financing of healthcare will shift from the employer to the employee. Another reason this will happen is technology. It is now relatively easy to embed medical information into mobile devices or even credit cards. Connectivity is also making transparency easier, which will drive menu pricing and aggregation in the healthcare sector. So what can we expect to see in the future? The answer probably includes a number of innovative products and services that cross the boundary between health and wealth. We are already seeing reverse mortgages that can be used to finance nursing-home costs, so why not specialist bank loans for elective surgery such as in vitro fertilisation or laser eye surgery? Or how about hospital-branded credit cards, with reward programs linked to hospital products and services (a room upgrade perhaps?). The big opportunity here lies in the linking of future retirement expenses to future medical expenses, but there are also opportunities in the customer need for independent advice. Where this will ultimately lead is unclear, but it is likely that business models in both industries will change and a host of new companies will enter the intersection between medicine and money. This may mean we'll see the creation of 'health aggregators' that bundle together packages of products for specific customer segments, or perhaps personalised medicine and genetic testing will drive individual healthcare management, planning and prediction.
Ref: Strategy + Business (US), 10 July 2007, 'Health Meets Wealth', J. Bessler,
S. Leisy and S.Saxena. www.strategy-business.com
Search words: industry convergence, wealthcare, innovation, health planning
Source integrity: *****
The beginning of the end for 'one size fits all'?
90% of drugs don't work for 30-50% of people, so it is perhaps no surprise that drug companies are moving away from the 'blockbuster' business model that has characterized the pharmaceuticals industry over the past 40 years. Blockbuster drugs like Lipitor (annual revenues US$13 billion +) are still important but they are becoming less so and R&D pipelines are moving towards more targeted treatments. The reason for this is twofold. First, many drugs are starting to come off patent and generic drug makers (particularly in Asia) are becoming more aggressive about attacking patents. For example, according to IMS, around US$18 billion was wiped off branded drug sales last year alone. The second reason for the trend is technology. Developments in areas such as geonomics and personal phenotyping mean that 'personalised medicine' is becoming a reality and pharmaceuticals companies are therefore shifting their R&D expenditure towards speciality products and therapies that target niche conditions and sub-populations. So what's next? One shift will be that core assumptions and business models will change. There will be a move towards identifying the individual patients that will benefit most (and least) from treatments and there will be more cost-benefit analysis surrounding societal effects and long-term value. We may even see a situation developing where individuals only pay for treatments that work.
Ref: The Economist (UK), 30 June 2007, 'Beyond the Blockbuster'. www.economist.com
Search words: personalised medicine, personalised treatments, genetic medicine
Source integrity:*****
The future of disease control?
How do you control infectious diseases? One way is clearly to develop antibiotics to attack specific pathogens. The only problem is, of course, that pathogens are smart and develop resistance to such drugs, all of which makes the entire exercise a zero-sum game. So how else can we cure infections? One way could be through the use (or non-use) of food. The theory is that you may be able to kill pathogens by cutting off their food supply. This doesn't mean that patients need to stop eating entirely, simply that certain foodstuffs are restricted or removed from a patients diet. For example, experiments with mice infected with Salmonella found that the mice were more likely to live if they were fed a low-carbohydrate diet and vice versa. Similarly, a low-fructose diet managed to keep a parasitic worm called Moniliformis dubius at bay in rats. However, perhaps the most promising experiment has involved the manipulation of iron intake. Iron is apparently highly sought-after by bacterial, fungal and protozan pathogens and restricting iron intake to the absolute minimum means that there's just enough for the host but nothing left over for the pathogens. So far these experiments have been restricted to animals so the next step will be similar experiments with humans.
Ref: The Economist (UK), 4 August 2007, 'No-iron rations'. www.economist.com
Search words: diet, pathogens, disease control, food
Source integrity: *****
Genetic privacy
According to a recent survey, the vast majority of Americans are in favour of a law that would protect genetic privacy. The fear here is that employers, and especially insurance companies, could get hold of genetic data and this would influence decisions relating to employment and healthcare. However, insurance companies have exactly the opposite fear – that allowing individuals access to this data could mean that some individuals will drop coverage whereas others increase it without their insurance company knowing. This could, in turn, pollute the risk pool and lead to a collapse of the entire health insurance industry. This is unlikely but it's not impossible. Genetics is hardly a new issue but a series of recent discoveries linking certain genes to specific medical conditions such as type II diabetes, coronary heart disease, MS and rheumatoid arthritis has re-ignited the debate. Moreover, we are starting to see companies offering genetic home-testing kits direct to the public, effectively cutting out the medical middle man, so this is a good example of an area where the law hasn't yet caught up with new technology. For example, some surveys have shown that 5-15% of men listed as the father on the birth certificate aren't the biological parent. So imagine when this particular test is offered over the counter at your local pharmacy! The good news is that genetic testing offers us a future where medicine is tailored to the individual and where treatments are personalised to give maximum effect and minimum side effects. Such treatments will clearly revolutionise the healthcare and healthcare insurance industries, although at this stage it is impossible to predict what the overall societal consequences will be.
Ref: The Times (UK), 2 June 2007, 'Gene therapy: how science moved from hype to hope', M. Henderson. www.timesonline.co.uk See also, The Economist (UK), 25 August 2007, 'Do Not Ask or Do Not Answer', www.economist.com and
The Atlantic (US), July/August 2007, 'Who's Your Daddy?', S. Olson. www.theatlantic.com
Search words: data privacy, genetics, personalised medicine, insurance, risk
Source integrity: *****
Manufacturing melancholy
According to some commentators, modern medicine is as much about ideology as it is about illness. For example, some people claim that the pharmaceuticals industry is more about finding illnesses as it is about curing them. In other words, there is a trend within society (and, by implication, medicine) towards the medicalisation of quite ordinary feelings and desires. Find a common complaint, turn it into a symptom, turn the symptom into an illness and then find a 'cure'. Depression is a good example. Clearly there are people out there that suffer from very serious depression. But there are also perfectly well people that get anxious and depressed from time to time. This is perfectly normal. However, an emergent 'happiness industry' is intent on turning minor depression into a serious medical condition. In other words, all depression is a chemical issue with a chemical cure. This is a brilliant marketing idea. Life is becoming more uncertain and stressful, so what better than telling people that happiness is an attainable state – if only you take the right combination of drugs. For instance, according to psychiatrists there are 270 afflictions and 51 mood disorders that can cause people 'psychic distress' or similar discomfort. There are also tests that award points to figure out whether someone is suffering from depression including one, the HAM-D test, that awards points to anyone who denies being ill at all. But get this. In over 50% of the clinical trials developed to approve the six leading antidepressants currently on sale in the US, the drugs in question failed to outperform the placebos. Moreover, most if not all of the other anti-depressants on sale were approved on the basis of equally weak clinical trials. As life speeds up and more and more of us end up living alone, 'depression' will be a major feature of the future so this issue needs to be addressed sooner rather than later.
Ref: Harper's (US), May 2007, 'Manufacturing Depression', G. Greenberg. www.harpers.org
Links: Happiness, anxiety, stress, uncertainty, depression.
Search words: depression, anxiety, stress
Source integrity: *****