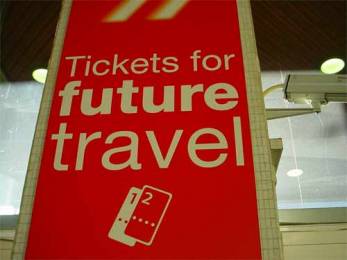 Airlines, hotels, travel & tourism
Aggregated customisation
A new business called DayJet – based in the US – is about to launch a new airline that allows business travellers to fly direct to regional airports, avoiding time-consuming connections at big airports and also avoiding unwanted overnight stays in small towns and cities. Not that exciting? What's interesting is how DayJet plans to do this. The airline has ordered 200 six-seater micro-jets at a cost of US $1.3 million each. This means airliner style performance at a fraction of the cost. But that's still not the interesting bit. The airline has no set routes and no fixed prices. Instead the airline will aggregate demand 'on the fly' linking small groups of people that want to go to the same place at roughly the same time. Routes and pricing will fluctuate in real time as demand comes and goes and customers will be offered a series of different prices depending on how flexible they are willing to be (give a little, gain a lot). What's really fascinating about this idea is how the business model combines some of the hottest trends that are around – all of which will affect everyone in some shape or form in coming years. What are the trends? First there's mass customisation. This allows customers to order a customised version of a standardised product. Second, there's dynamic pricing. This is where the cost of a product or service changes depending on demand or supply. Finally, there are social networks – how the Internet pulls people together that have similar interests or needs.
Ref: Inc (US) November 2005, 'What's Next: Custom-made for all', D. Freedman. www.inc.com See also The Times (UK) 7 January 2005, 'The next big thing: Very Light Jets' (VLJs). www.timesonline.co.uk Links: mass-customisation, dynamic pricing, social networks, the long-tail effect.
Links: key trends, airlines, mass customisation, dynamic pricing, networks, social networks, long tail, innovation
Voluntourism goes mainstream
We've written about 'holidays that help' before (see travel section – issue 6) but now the trend has an official label – 'Voluntourism'. Holidays (and sabbaticals) that feed the soul have been around for decades, but until recently they were largely run by charitable organisations targeting students during their gap years. But what was once a fringe idea has now invaded the mainstream. One of the early innovators was an organisation called Global Volunteers which now runs 150 programs in 19 countries. STA Travel in Australia has also increased its 'live and learn' range of holidays by 100% and booking are up 30%. Moreover, voluntourism isn't just aimed at students these days. Bookings from families, mid-lifers, business people (especially men) and retirees are all growing as more and more people swap sun, sea and shopping for adventure holidays that make a difference. This could be saving sharks in South Africa, restoring Churches in Eastern Europe or building schools in Africa.
Ref: The Sun-Herald (Aus) 4 December 2005, 'Give a little and learn a lot', L. McCombs. www.sunherald.news.com.au See also Australian Financial Review Magazine, Summer 2005, 'A road less travelled', D. Macken. www.afr.com
Links: volunteering, volunteers, helping, giving back, downshifting, sabbaticals, holidays
Snap + Send postcards
We've seen digital postcards before – those rather annoying e-cards people send to their 500 'closest friends' – but this is something quite different. Snap + send is a concept designed by a 22-year-old Australian industrial designer called Stuart Calvey. The idea is basically an ultra-thin disposable digital camera, loaded with your happy snaps that you can stick a stamp and an address on and drop in the mailbox. There's no zoom or delete function – just a battery, a two-mega pixel lens and a 10 centimetre screen. The 'postcard' also incorporates a pullout stand so you can watch the pictures as a slide show or you can take the whole thing to be developed after you've seen the snaps. Target price is AUD $25. Great idea. Someone out there should fund this – or at least give the guy a job.
Ref: Sydney Morning Herald (Aus) 3 January 2006, 'Ooh nifty! A digital camera that works as a postcard', J. Gibson. www.smh.com.au
Links: inventions, postcards, cameras, digital
I liked my hotel room so much I bought it

We've seen hotels where guests can buy the pillows – or even the whole bed – so perhaps this is a logical next step. Guest Invest is a UK-based company that allows guests to literally buy their own hotel room. Prices range from GB £140,000–£300,000 for a 999-year lease and revenue from the room is split between you and the company. You can only stay in 'your' room for 52 nights a year and a small fee is charged for each stay. What's next? How about buying your own seat on an aeroplane? (Perhaps that's called NetJets?)
Ref: Springwise issue 27, January 2006, 'Buy room 387'. www.springwise.com
Links: Brewtopia – a beer company in Australia that 'gives' shares with each purchase and M1NT – a bar in the UK that is owned by 250 'regulars'.
Links: rental, leasing, part ownership, hotels, hotel rooms , buy to rent

Space tourism (again)

If you think that space tourism is just a flight of fancy, consider this. The US Federal Aviation Authority (FAA) has just published a set of proposed regulations for space tourism operators. 'Final' regulations are due out in June of this year. Regulations include everything from flight crew qualifications to medical requirements and permits. Not bad considering the space tourism industry doesn't even exist yet, but that's bureaucrats for you.
Ref: Futurewire (US) 31 December 2005. http://futurewire.blogspot.com