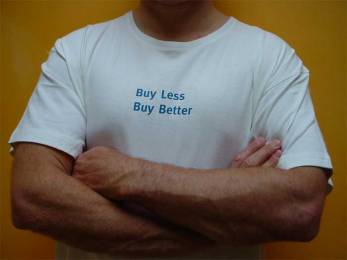 The home, household goods & services
Towers of power
The skyscraper, the architect Cass Gilbert once said, is "a machine for making the land pay". True enough, especially in cities where land is prohibitively expensive and the only economical way to go is up. China has more than half the world's skyscrapers. But where once they were corporate 'towers of power', and then cheap ugly housing for people who couldn't afford a house, now they are becoming the homes of the global elite, the empty nesters and investors who can pay to be literally at the top of the world.
Certainly 9/11 could have killed appetites for the skyscraper. But developers found a way to pre-sell the highest apartments to pay for the construction of the rest of the building. Or as the developer of the Shard in London said, "a fascinating value proposition in which the value you can create allows you to invest more in the architecture". The 310 metre Shard in London was designed by Renzo Piano and will house Europe's most lofty apartments. In Dubai, the 829-metre Burj Khalifa is currently the highest skyscraper of all.
In Manhattan, known for its tiny spaces, a penthouse at the top of (West) One 57, is being marketed at $US115 million. In Mumbai, the 117-storey World One is going to be the world's tallest residential building. In shocking contrast to the city's poverty, an Indian tycoon, Mukesh D Ambani, has a 27-storey home for his family with three helipads, six storeys of parking and floating gardens.
It is hard to imagine a more fitting symbol for the modern, materialist ego.
Ref: Financial Times (UK), 9-10 June 2012, High Society, E Heathcote. www.ft.com
Source integrity: *****
Search words: Cass Gilbert, Elisha Otis, skyscraper, Babel, 9/11, luxury, Burj Khalifa, Shard, Renzo Piano, high-rise, Centre Point, Savills, Manhattan, One 57, empty-nesters, Hong Kong, China, modernity, India, global elite.
Trend tags:
Virtual gardening for mobile thumbs

Here's an idea for people who wish they could be gardeners but, for one reason or another, just can't do it. The iGrow scheme, set up by Abbey Parks Farm in Boston, Lincolnshire, is for professional chefs, people with no time, gardeners who no longer have the physical strength, who want fresh, local vegetables. For a mere 125 UK pounds per year, Abbey Parks Farm will seed rows of vegetables on your behalf and you can watch them grow – and even advise their gardeners – on the internet.
Once the vegetables have reached their best, the farm guarantees to deliver them from "field to fork in 24 hours". Or you can pick them up from Boston. They even guarantee the crop itself, with the promise to replant any less than perfect rows free of charge in the unlikely event they fail. With this guarantee, no virtual gardener will have the uncomfortable feeling their thumbs weren't so green after all.
The idea is audacious, we believe, because many people have a secret hankering to be gardeners (some deep primal urge?) but don't have the land or the time to do it. It also removes some of those tricky hindrances to growing perfect vegetables, such as incessant rain, pesky weeds, and hungry little pests. So what is their secret? Does Lincolnshire have a special vegetable-growing climate? I guess you need to log on to iGrow and find out.

Ref: Daily Telegraph (UK), 16 May 2012, Ditch the space – just veg out. M Leapman. www.dailytelegraph.co.uk
www.abbeyparks.co.uk/main/igrow.html
Source integrity: *****
Search words: iGrow, vegetables, Lincolnshire, Abbey Parks Farm, chefs, pests, weeds, climate, asparagus, insurance, achievement.
Trend tags:
Downsizer homes for the boomers
It seems there are advantages to being old, after all. By far the biggest slice of the property market in the UK is baby boomers buying smaller homes – without a mortgage. This is a huge turnaround from the days when first-time buyers dominated the market. It is also upsetting the younger people, who feel they don't have a chance against the financial muscle – and the geographical mobility – of the baby boomers.
In 1997, 45% of homebuyers were first-timers, compared to 37% in 2001 and only 22% in 2011, according to the National Association of Estate Agents. Today, over 65s own 40% of all housing equity, compared to only 5% owned by those 35 or under. The baby boomers are creating a new booming sector in property – the downsizers.
The over 50s tend to be newly empty nesters, the over 60s want a smaller low maintenance home, and the over 70s want a retirement place or a small flat from which to explore the world. None of these groups needs (or could get) a loan and they all sell their homes for more than they spend on their next, smaller properties. Many of them like to buy out of London, in places such as Lincoln, Bath, York or Harrogate. The highest demand is for houses between 750,000 and 1.5 million pounds – clearly not your average boomer.
A new website, Downsizing Expert, claims to help downsizers get the most out of their houses. Taking in lodgers is one idea. In Australia, it is common for boomers to build a studio or granny flat on their land and get an extra income that way.
Downsizing is not the only reason people are moving – the other 3Ds (death, divorce and death) still line the pockets of estate agents and lawyers. Meanwhile, the growth in 3G homes (three generations living together) suggests all is not well for the young, who just cannot afford to buy.
The divide between the housing haves and have-nots is now dominated by age. Small wonder then, the Intergenerational Foundation is pushing for 8 million "under-occupied homes" to be given to younger occupants. In fact, they even think older people should be legally obliged to sell up and rent. Sounds like the old-fashioned generation gap again.

Ref: Financial Times (UK), 28-29 April 2012, Rise of the downsizers. G Norwood. www.ft.com
Source integrity: *****
Search words: first-time buyers, buy-to-let landlords, over-50s, mortgage, housing equity, Lincoln, Bath, York, debt, divorce, death, 3G homes, loan, land, living space, lodgers, under-occupation.
Trend tags:
Back to the city
There's a mass movement back to the cities, after a long period of suburbanisation. The population of London is forecast to pass its 1939 peak of 8.6 million by 2016 and increase 10% on today's population by 2031. The suburbs don't suit this new group – they are often people living alone or in couples - but immigrant families too are choosing to live in the cities. Today 13% of the English population lives in London and the city is mostly low-rise. One way to address this new wave of residents is to build skyscrapers, or make the existing ones – the ugly ones built in the 1950s and 1960s - more attractive.
There are three reasons why people are moving to the cities: investment in city centres; jobs in the public sector and universities; and unprecedented immigration. In Manchester's Moss Side, the population grew by 30% in ten years until 2011, because of immigrant families. Somali is the second most spoken language in schools there. Manchester also houses a high proportion of 20-40 year olds and the number of children four or under is up by 40%, which reflects the national trend.
Britain is not the only place seeing a trend back to the cities. Berlin and some southern European cities have been swelling and Americans are also moving out of the suburbs back into the big cities. In Australia, demand for apartments in Sydney and Melbourne is strong, compared to suburban houses.
In London, some older social housing blocks have had a facelift, such as Trellick Tower in west London. Tower Hamlets in the East End has seen a 26% increase in population in ten years, the highest growth of any local authority. Other new developments, like Doon Street Tower on South Bank, are attracting small households. Some of the premium skyscrapers, like The Heron in the City, are attracting overseas buyers. Land is scarce – residential rents have risen more than 50% since 2002 in the West End.
It seems a long way from the government's stated intention to build 'garden cities', planned communities in low-rise homes with green space. It makes us wonder whether governments actually know where their people want to live.

Ref: The Economist (UK), 7 April 2012, Tall storeys, Anon. www.economist.com
The Economist (UK), 21 July 2012, The city roars back. Anon. www.economist.com
Source integrity: *****
Search words: Trellick Tower, population, singletons, foreigners, 'garden cities', babies, Newcastle, investment, jobs, immigration, Manchester, families, Moss Side, Somali, population, Tower Hamlets, Berlin, 'aspirations'.
Trend tags:
Why dogs are gods in Japan
If the streets of Sydney, Australia are anything to go by, people are mad about little dogs. Even the most unlikely people seem to be carrying or walking one. But you have seen nothing until you go to Japan, where dogs are – well – gods.
There are almost as many dogs as children in Japan – nearly 12 million. The Japanese are so crazy about their dogs, they take them to spas and salons, buy them dogwear, such as UV tops and jeans, take them to dog delis, soften their paws with pricey balms, and walk them in strollers. The canine future, according to marketers, will be hotels, funerals and insurance for dogs.
The top five dogs in Japan are toy poodle, chihuahua, miniature dachsund, pomeranian and yorkshire terrier. The average dog owner spends 126 Euros (just over 100 UK pounds) per month, the majority of which goes on food, drinks and treats; and medical care and insurance. Overall, the Japanese spend 5.4 billion Euros per year on their dogs.
Why are little dogs so popular? One sociologist says owners want to feel trusted and needed by their dogs. Dogs are also a good distraction from a bad relationship. Some couples have dogs before they have children; others have dogs when their own children have grown up. Older people with no grandchildren keep pets to feel they are needed. This makes us wonder who will look after the dogs when they (the dogs) get old? Don't worry, there is already a nursing care industry waiting to step in.
Ref: Monocle Magazine (UK), May 2012, Doggie style - Japan. F Wilson. http://monocle.com
Source integrity: ****
Search words: Japanese, dogs, hairdressing, Creative Yoko, apparel, Hannari, dogwear, salon, spa, miniaturisation, house pets, ageing, obesity, recipes, toiletries, hotel, Kitchen Dog!, dog deli, prams, insurance, funerals.
Trend tags: