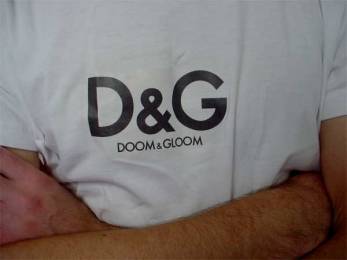 Retail, shopping & leisure
India's middle class flocks to the cinema
Surprisingly for a country that boasts Bollywood, the age of cinema has yet to arrive for most Indian people. But film attendance has doubled in the past year in India as a rising middle class flocks to the silver screen. BIG Cinemas, the country's largest cinema chain, recorded an 82% rise in footfall in its cinemas in the quarter ending June 2010, compared with the previous quarter. It's partly down to demographics. As much as 60% of India's population is estimated to be under the age of 25 and is highly receptive to new experiences and products, such as cinema, mobile phones and coffee shops.
In India, cinema was once seen as luxurious and leisure was somewhat frowned upon. However, with rising economic power, leisure has become part of life. There is a willingness to spend and this has coincided with better screen infrastructure and better sound. One cinema chain even offers a butler service: a meal and a super comfy chair from which to watch the film.
As cinema going has grown, so has counterfeiting, with street hawkers at traffic lights selling fake DVDs of the latest releases. While Indians increasingly warm to the charms of cinema, the Bollywood film industry also expects an increasingly global audience to get into Indian films. Recent releases that tackle global themes of education and identity, such as 'My name is Khan' and 'Three Idiots', hold an appeal beyond the Indian diaspora.
Ref: Financial Times (UK), 'Middle class opens India's age of cinema' by James Lamont, August 14, 2010 www.ft.com
Source integrity: *****
Search words: India, middle class, cinema, leisure, Bollywood, piracy
Japanese online retailing takes off
The Japanese economy may be in the doldrums, its economy shrinking, and retail sales falling by around 1% annually, but online retail or e-commerce is bucking the dismal trend. One company dominates the sector, Rakuten. It follows a shopping mall strategy and provides all the services that enable merchants, very big and very small, to set up virtual shop fronts: hosting their sites, brokering their advertising and processing their payments. There are around 90 million internet users among Japan's population of 130 million, of which two thirds use Rakuten.
Although Japan sets many technology trends, e-commerce lags far behind most other developed nations. People prefer shopping in person, possibly because they tend to go online using smart mobile phones, which are less suited to online shopping than desktop computers or laptops. However, this is quickly changing because Japan's recent recession has made the Japanese more frugal, tempting them to stay at home and spend more time on their computers. One key factor in Rakuten's success is its loyalty system. It is rather like a frequent flyer programme where buyers can get points from any Rakuten merchant and redeem them for discounts at other Rakuten merchants.
Ref: The Economist (UK) 'Up and away', 12 June 2010 www.economist.co.uk
Source integrity: *****
Search words: Japan, e-commerce, Rakuten, internet users
The greening of luxury goods
The luxury goods industry is at last addressing ethics and sustainability. Five years ago, few luxury brands - or their customers - cared very much about how luxury products were produced. However, the industry's hands were forced by a 2007 Deeper Luxury report by the World Wide Fund for Nature, which rated most publicly quoted luxury companies poorly for efforts in this area.
Luxury fashion firms have slowly begun to recognise that ethical consumption is a large and growing business. According to the Co-operative Society's annual Ethical Consumerism Report of 2008, the ethical market in Britain has tripled in value over the last ten years to 36 billion. A survey by Ledbury Research found that over 60% of people earning over 100,000 a year were concerned about ethical issues.
Achieving the right level of quality and design and ensuring it is ethical too is not easy. Stella McCartney designs for the Gucci Group, which had over 50 spring styles in organic or recycled materials. She says, "with fashion the words organic, environmental, sustainable or natural don't conjure up cool, edgy, fashionable or sexy images".
Other well-known designers are taking the ethical route. Agnes B sells ethical tailoring at her Paris flagship store, YSL has a vintage collection made from leftover material, and Louis Vuitton is creating a forest in Japan and has beehives on the roof of its Paris HQ. Browns, London's leading store for designer clothing, says that, as with the food we eat, people should be aware of where their clothes come from, what they are made of, and what working conditions are like.
There are risks to going green. In an industry where supply chains are long and complex, it can be difficult to guarantee a product's provenance. "Small companies are less under scrutiny but if a global brand trumpets its ethical credentials and one underage worker is found at one of its suppliers, it would be pilloried," says Peter Ingwersen of Danish luxury brand, Noir. It is still early days, as Stella McCartney says: " I think our industry is one of the last to try to do things responsibly". Even so, a major shift in thinking is starting to take place and some in the industry believe that in twenty years it will be impossible for large, luxury companies to operate in a non-ethical way.
Ref: Financial Times (UK), How to spend it, 'How deep is your luxe?' by A. Groom www.ft.com
Source integrity: *****
Search words: Luxury brands, fashion, ethical, sustainable, environmental

The new retail ingredient - flash flushes

The restroom, bathroom, WC or loo – no matter what you call it - is becoming an increasingly important part of the retail experience. In a 2008 survey quoted by Tourism Review, 88% of respondents thought a restaurant's loos were "very important" and 29% said they would never return if they found something unpleasant.Smart restaurants are now as fashion driven in their loos as front of house, maintaining the brand statement and keeping the interior design all the way to the flush. Here's how:
Loo 1:Eurocrat Corporate
Logical and clinical, this type of loo makes customers feel they are still at work. It's oversized, over-lit and very sensible. Found across Europe in second tier commercial and residential developments.
Loo 2: Soho Metro
A British look with French overtones, currently spreading from London to New York. Double basins, bistro brown joinery, marble honed flat (not shiny – that's vulgar Dubai hotel style), Paris Metro white tiles and black and white ceramic tiled floor.
Loo 3: Haut Sloane
Whimsical, cleaned up version of the loo in an English country house. Wallpapered, wooden floored and full of sporting trophies. Will have small amusing pictures and bits of mahogany and green marble around the basins. Found in London establishments like Annabel's and Harry's Bar and in country house hotel restaurants.
Loo 4: Monumental
The high point of restaurants in seriously listed, famous buildings, particularly old European hotels. In London Claridge's and the Dorchester have the look: large, historic and sophisticated combinations of mosaic floors, 1930s plumbing and Venetian glass with clever restorations.
Loo 5: The Talking Point
These are designed to get diners talking and will be extreme in some way. In London the loos in the restaurant, Sketch, are freestanding pods with glass doors that don't seem to be secure, and decorated in nightclub camp. However, talking point loos are problematic. The waterfall urinal at the Royalton Hotel in New York and the infinity glass stall at the Peninsular Hotel (which gave men the illusion of peeing over Hong Kong) have been replaced because people simply didn't know where to go.
Ref: Intelligent Life (UK) "Little room, big deal" by P. York, Spring 2010
Source integrity: *****
Search words: Loos, washrooms, hotels, restaurants, Claridges, Dorchester, Royalton, Peninsular Hotel


Food for thought or just tripe
The global economic forecast is still creating uncertainty. Surging prices for wheat, milk, meat, cocoa and other staples in the world's daily diet is increasing pressure on manufacturers and retailers to pass the rises onto cash-strapped consumers across the US, Europe and parts of Asia. The British Retail Consortium says in-store food costs rose 2.5% in July from a year earlier and in the US, the Department of Agriculture is forecasting inflation of 2-3% for meat and sugar. How will ordinary households countenance these rises? Household food budgets generally don't go up; instead people change their buying behaviour.
In more difficult times, people trade down from going to restaurants to eating a ready meal at home. Or people trade down from a ready meal to food they prepare themselves. They eat mince rather than steak and they trade down from a branded label to own label. Most observers predict that price rises will be a boon to own label brands.Faced with rising meat prices, shoppers may not immediately switch from beef to chicken but supermarkets will sell a different mix. They may offer lower quality and cheaper cuts, the sort our grandparents bought but we turned our noses up at them. Anyone for tripe?
Ref: Financial Times (UK) 'Soon to feed through' by G. Farrell, August 7, 2010
Source integrity: *****
Search words: Food industry, inflation, trading down, food budgets, British Retail Consortium, US Department of Agriculture