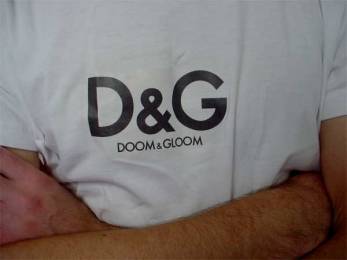 Retail, shopping & leisure
The Future of Luxury is the Past
Retailers are always searching for new ways to entice and keep customers, but it seems the tricks they employ haven changed much in a century. There are basically two ways to make a customer feel special (and therefore spend money) – one way is to show them a hard time, by welcoming only shoppers who buy, the other is to show them a good time. Shopping as a leisure activity really kicked off in 1909, with the opening of the first Selfridge's department store in London. Harry Selfridge touted his store as one of the city's great tourist attractions, boasting the first dedicated perfume and cosmetics hall, in-store promotions and extravagant window dressings. He also learned quickly that spectacle translates to shoppers, displaying the first aircraft to cross the channel – a publicity stunt that attracted some 150,000 people. Marks & Spencer, who opened their first store in 1904, built a reputation on offering full refunds when a receipt was shown. In 1921, Chanel profited from brand extension, following up the No 5 perfume with the quilted bag and tweed suit. Nowadays, retailers have taken these ideas and expanded on them. Mall Xanadu in Madrid contains a 250-metre ski run, the Louis Vuitton store in Paris is both a handbag shop and high-end art gallery, and Dunhill are set to open the Dunhill Club, which encompasses a barber, humidor, bespoke tailor, cinema, spa and of course, a Dunhill store. Other luxury retailers have gone a different route, making customers feel special by offering exclusivity, with guerrilla or short term stores selling limited edition goods. Of course there's no guarantee that any of these gimmicks will save luxury retail in the event of a global recession. Dover Street Mayfair, considered to be the 'retail concept of the future' in 2004, is now void of customers. Even Harry Selfridge died practically penniless in a small, drab London flat.
Ref: Economist (UK), Intelligent Life Spring 2008, 'Ground floor gimmickry', Francesca Martin. www.moreintelligentlife.com
Search words: Retail, experiences, retail theatre, shopping
Trend tags: Experiences
Source integrity: *****


Shopping Mall Trends
When Victor Gruen built the first shopping mall in Southdale, Minnesota in 1956, he was attempting to evoke the feel of a European city centre. His creation has now grown to 1,100 enclosed shopping malls across America (out of approx. 50,000 shopping malls in total) and many more worldwide. His original concept, which in essence was an enclosed roof over a cluster of shops and an air-conditioning system, actually included many ideas which were a success from the outset. Gruen had already been designing shop fronts that lured customers in with eye-level displays and arcades, but with Southdale he built low balconies, so that customers could see shops on the floors above and below, and put animal signs in the car park to help customers find their car. He also built a sloping road around the mall so that customers entered on different floors. Throughout the '70s, malls spread across the country, and by the '80s, mall culture was a part of American life, spawning mall-based subcultures such as 'mall-walkers' (who trek around malls for exercise) and, of course, the large groups of teenagers who simply spend their free time there. The 1990s saw malls in trouble, now cannibalising each other after spreading too quickly. One key reason for this decline is that the population of the suburbs changed. In the late '50s, the population of the outer suburbs of Minneapolis were almost exclusively white and middle class, fleeing the rising black population (arriving from the South) in the city centre. At this time, malls appealed to those who wanted downtown's shops, but without the danger. Now, both in Minneapolis and across America, the ethnic drift is heading in the opposite direction, as hip, affluent whites flock to the city centres. So many malls have disappeared, that amateur shopping-mall history has become a hobby, recorded on sites such as Deadmall.com.Some malls have avoided the chopping block by appealing to the new racially-mixed suburbs, while others now house community groups attracted by cheap rent. A new wave of shopping centre designers is hoping to bring some life back to the mall. LA's The Grove, created by Rick Caruso in 2002, is the shopping mall that doesn't look like a mall – the flowers are real, it's open to the elements and designed to look like a city street (rather than just evoke one). Caruso plans to open more of these centres, with apartments, fountains and horse-drawn carriages planned for the next one, due to open in 2008. Where Gruen attempted to modernise and Europeanise the American city centre and protect its shoppers from danger, Caruso appears to be creating a romantic vision of a city where crime and homelessness never existed. BTW, here's a great shopping mall statistic. There will not be a single covered shopping mall built in America before 2009 at the earliest – every new shopping mall built in 2008 will be roofless.
Ref: The Economist (US), 19 December 2007, 'Birth, death and shopping'. www.economist.com
Search words: Shopping, shopping malls, shopping centres
Trend tags: Urbanisation
Source integrity: *****


Japanese Retail Trends

Department stores in Japan have recently seen the arrival of high-priced garment cleaners and repairers. Companies such as Water Clean, who specialise in wet cleaning, are charging customers sometimes three times more than the services regularly cost. The move is a result of a partnership between the cleaners and luxury labels or department stores that will step up after-sales service. With these specialist cleaner and repairers on hand to extend the life of luxury items, it's hoped that consumers will be willing to pay more for their clothing initially. Also in Japan, retailers have begun to charge for what used to be known as 'free samples'. Marketers have discovered that consumers are willing to pay for sample-sized products if the price has been shrunk along with it – they may be put off by the price of 100g of Iberico ham, but would be willing to pay one-tenth the price for 10g. Other retailers offer free samples on a paid subscription basis, where customers pay an annual membership fee and are invited to events where they can choose their free samples.
Ref: The Nikkei Weekly (Japan), 18 February 2008, 'It pays to help make luxury last', Satoshi Hiro. The Nikkei Weekly (Japan), 17 December 2007, 'Would you like a sample? 1,365 please', Katsui Tanaka. www.nni.nikkei.co.jp
Search words: Japan, retail, sampling, services, mending, fixing
Trend tags: Quality, convenience
Source integrity: ****


Authenticity and Convenience
While it may have been all about keeping lead paint out of kids' toys in 2007, provenance is set to remain a key trend for products across the board. Consumers are turning their backs on cheap products made by child labour and instead demanding authenticity, craftsmanship and heritage. Even luxury products are coming under scrutiny as consumers question the true origins of what they're buying. In response to this consumer shift, manufacturers are becoming more protective of branding and 'made in' labels, as they are finding that customers are willing to pay more for authenticity. Upmarket convenience stores are also on the rise – offering top quality food, drinks and personal care products in a round-the-clock format. And finally, a new wave of stores known as 'select shops' are popping up in Japan. Housed within department stores, 'select shops' offer highly-edited showcases from luxury stores and emerging designers. They are designed to appeal to 25- to 40-year-olds who turn their nose up at department stores. Apart from the fashion, the stores have emphasis on green spaces and music, and places are set up for monthly displays.
Ref: Monocle (UK), Issue 09/Volume 01, Dec 07/Jan 08. www.monocle.com
Search words: Authenticity, realness, craft, craftsmanship, provenance
Trend tags: Provenance
Source integrity: ****


Retail Trends
Paco Underhill and his company Envirosell evaluate some of the factors affecting world retail. Most shoppers are women, yet most retail centres are owned, designed and run by men. Time spent by customers in stores is essential to selling, but as we live in a world where time is accelerating, so it is critical to manage the real time a customer spends in a store with how long they perceive they have spent. Global retailers need to recognise the differences in culture between their stores in different countries, and make room in the decision-making process for local management. Underhill believes that not enough people who make decisions about retail spend enough time in malls or stores, and sees experience in retail space as an integral part of the decision-making process. Most mall operators underestimate the value of good design in the car park, which is where the customer experience essentially starts. As the population ages, changes in design will need to be made to accommodate customers with declining eyesight and mobility as they walk through the car park. A good indicator of how comfortable customers feel in a shopping mall is public displays of affection such as holding hands and kissing. Most shopping mall maps are failing their intended users, partly due to the fact that map making is a male skill. Ideally it's important to be able to look at the mall from the vantage point of a woman or perhaps a six-year-old, and create spaces like bathrooms, fish tanks or petting zoos that entertain or simply acknowledge them. Appealing to international and multi-lingual shoppers is also a part of caring for customers, be it as simple as speaking their language or as extreme as accepting foreign currencies.
Ref: Inside Retailing (Aus), April-May 2008,'Paco's perspective', Robert Stockdill. www.insideretailing.com
Search words: Store design, retail design, car-parks, maps, map making
Trend tags: Convenience, ageing
Source integrity: ***