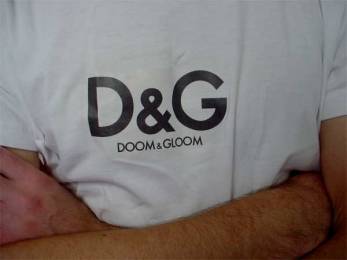 Retail, shopping & leisure
Shop local and pay less
Everyone likes a discount and who can resist a good discount to dinner at a local restaurant? That is the idea behind Groupon and LivingSocial, companies that offer subscribers discount vouchers (say, $25 for a meal) and split the actual price ($50) between them and the merchant. Google is so excited by the concept, it could pay up to $US6 billion for Groupon and Amazon has already paid $175 million for LivingSocial.
What does this mean for consumers? Since Groupon has sold $US2 billion worth of coupons over the 2 years, it appears they're keen. But many look-alikes have sprung up across the US and Europe to compete for business. There is a limit to the number of merchants in any local area who want to do a deal. On the merchant's side, it's a great way to get new customers in. But not all will have the capacity to keep offering deep discounts in the hope that customers will keep coming back. The danger of discounts is that people will get used to them and fail to pay the full price. There are serious questions whether this business model is sustainable. Personally, I think it's a fad, although it may be that Google has other ideas for subscribers to Groupon.
Ref: Financial Times (UK), 4-5 December 2010, Discount deals catch Google's eye. David Gelles. www.ft.com
Source integrity: *****
Search words: Google, Groupon, discount vouchers, ecommerce, merchants, subscribers.
Trend tags: -
You never know where they'll pop up
The idea of pop-ups is not new; Commes des Garcons opened a guerrilla store in Berlin in 2004. But it seems to have gone thoroughly mainstream. Selfridges in central London recently played host to a pop-up ice cream brand, The Icecreamists, with in-house band and catwalk show. It then moved temporarily to Convent Garden, with the promise to "liberate the world one lick at a time". Nothing wrong with this, you might think, but for small, independent groups who've been using pop-ups for a long time, the mainstream has taken over their turf.
Pop-ups work well because they take up underused space, or short-term leases, and help reinvigorate dead areas of the city. They also carry the excitement of transience – get it before it's gone. Indesit, manufacturer of washing machines, recently hosted a 2-day launderette nightclub, suggesting that even washing machines could be sexy. In a world where it seems nothing lasts for long, pop-ups seem to be, well, here to stay, at least for a while. My view? Pop up has lasted longer than I thought, but I still think it's something that is closer to sales promotion and PR rather than a mass retail concept.
Ref: The Economist (UK), 6 November 2010, Up, up and away. Anon. www.theeconomist.co.uk
Source integrity: *****
Search words: pop-up, galleries, theatres, bars, The Icecreamists, Commes des Garcons, Pop-Tarts, transience.
Trend tags: -
The customer is right now
It's a retailing mantra that the customer is right, but what happens to them right now, through all their connections, is what counts in retail. In 2011, they will continue to be in control. Not only that, they are looking for value, which means a lot more than price. Verdict Research says that UK shoppers are becoming less sensitive to price and more concerned about quality, service, and eco-friendliness. This may well be leading to what Inside Retailing calls "the death of discounting". The trouble with discounting is knowing when to stop as shoppers come to expect deeper and deeper discounting or go somewhere else. However, note Google's purchase of Groupon in Shop local and pay less.
Another trend for 2011, according to Inside Retailing, is authenticity and, in some cases, fauxthencity. This is where a brand plays up its individuality and provenance, but it also allows a brand with no provenance to make one up just for fun. Vintage retail may prove popular in 2011, especially given its nostalgia value for baby boomers, as well as its appeal to young people who've never been there in the first place (this section - above).
One of the most interesting trends in 2011 is the myriad of ways to shop. We have ecommerce, mcommerce (mobile), fcommerce (facebook), scommerce (social) and vcommerce (video-enabled, eg, YouTube). We can also mix them up. We can shop in person or online, or both at the same time, and quickly compare prices. Some 5.6% of shoppers used their mobile phones to visit online websites while in physical stores. The retail market is fragmenting into millions of tiny channels, each one offering something distinctive and immediate for the customer. It's a brave new world indeed for brands to stay consistent (and keep profitable margins) across them all.
Ref: Inside Retailing (Aus), 20 December 2010, Top 11 retail trends for 2011. Jon Bird. www.insideretailing.com.au
Source integrity: ****
Search words: discounting, authenticity, vintage, experience centre, customisation, luxury, commerce.
Trend tags: -
Wrapping is a nuisance
Who has ever huffed and puffed because they can't unwrap a product? Amazon has been urging manufacturers to use "frustration-free packaging" for 2 years now but only about 600 of the millions of products it sells use it. The trouble is manufacturers don't want to spent money making the change, retailers think it looks better and deters theft, and many consumers simply put up with it. Philips responded to negative feedback on Amazon by repackaging its electric toothbrush so that it was a more efficient process for the manufacturer, and much easier for users to open. This was in keeping with its brand message of being simple. But it appears big manufacturers are slow to change, it is complex to have different packages for retail and etail, and consumers are still not asking for what they want. We recently had the experience of needing a pair of scissors, buying a pair of scissors, and then being unable to open the packet without scissors. Imagine what it's like for old people with arthritic fingers, or the disabled, let alone when you're in a hurry to cut something. No wonder it leads to "wrap rage".
Ref: New York Times (US), 19 September 2010, Retailer takes on "wrap rage". Stephanie Clifford. www.nytimes.com
Source integrity: *****
Search words: "frustration-free packaging", "wrap rage", packaging, Philips, AllpakTrojan, clamshells, environment.
Trend tags: -
Low prices are not enough
It appears low prices are not enough for the Japanese consumer. They want a little extra for their money. Good value has always been subjective but it's crucial that the customer feels they are getting it. On the website, Tryfeel Collection, membership has jumped 900% to 120,000 people who want to get a 30% discount on their first visit to its 2,800 member hotels, restaurants and beauty parlours. This may be similar to Groupon and LivingSocial. People are also more willing to make pool purchases, where they group together to get bulk discounts through a website like netprice.com.
With the declining birthrate in Japan, there will be fewer households making purchases, suggesting that this kind of discounting may not continue. Meanwhile, in the US, the labour pool is shrinking and employees are doing the work of more than one person. The assumption is that companies will need to use more discounting to attract buyers. One commentator for Strativity Group, a US research firm, believes this is precisely the opposite to what is needed. Discounts simply encourage more discounts. It may increase market share but it pushes down profitability. His advice in a nutshell: "the profitable customer is always right".
Ref: The Nikkei Weekly (Japan), 16 August 2010, Say hello to the thrift generation. Anon. http:// e.nikkei.com/e/fr/tnw/
The Street, 13 May 2010, Companies beware discounting. Lior Arussy.
www.thestreet.com
Source integrity: Various
Search words: thrift, discounts, Tryfeel. Collection, value, Attack Neo, pool purchases, discounting, market share.
Trend tags: -