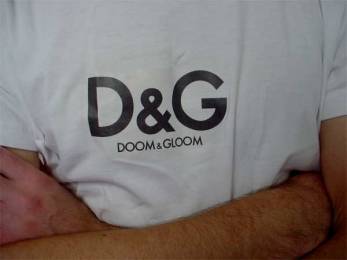 Retail, shopping & leisure
When more is less
One of the trends that we're hearing more and more about is Simplicity, which is linked to trends like Too Much Information (TMI) and Too Much Choice (TMC). The latter is an especially hot topic in retail circles as supermarkets cut down the number of branded products on shelves and expand their own private label offerings. The basic argument behind TMC is that companies are overusing line extensions and are bombarding consumers with an increasing number of me-too offers, all slightly different, but close enough to each other to cause confusion. In theory, offering more products gets you more shelf space but the strategy is backfiring badly. A recent paper by Business School Professors John Gourville (Harvard) and Dilip Soman (Toronto) argues that over-complicated product lines also drive customers into the arms of rivals with less confusing offers. In one instance a supermarket reduced its offerings by 20% and saw sales increase by 11%. According to Gourville and Soman there are two types of choice: 'Alignable choice' is a variety of offerings along a single dimension such as quality or size. Levi 501 jeans are a good example. 'Non-alignable choice', in contrast, is where companies add features that involve trade-offs across dimensions. For example, cold-medicines come with an almost overwhelming number of choices about features and benefits. Examples of companies that have responded to 'over choice' include Procter & Gamble, who have reduced their offer in many categories, and Titleist, who have reduced the number of golf ball types to just five in recent years.
Ref: Working Knowledge (US), 6 September 2005, 'When product variety backfires', P. Lin. www.hbswk.hbs.edu
Rent-a-shelf retail
Picture the scene. You run your own small business, probably in fashion. Or perhaps you're an artist or a designer. What do you do to get your products in front of potential customers? The traditional route is to deal with the buyer of a big store, get an agent or sell to a wholesaler. You might also set up a website. Or, if you live in the US or Germany, you can rent a shelf in a shop. The idea of small shops within shops has been around for ages (especially in Japan), but this is something different. Firstly it's cheap. Shelf space in Yokozuna in Hamburg costs just EUR $5 per month, while over in San Francisco temporary space at the Residents Apparel Gallery costs around US $50 per month. The trend seems to be catching on in New York too, where a small counter at Emerge*nyc will cost you approximately US $450 a month. In a sense this has been going on for years. Traders have rented market stalls for centuries and today brand owners pay to have their brands put on supermarket shelves (the so-called listings fee). But this is something a bit different and there's an opportunity here.
Ref: Springwise (Neth) Issue 25, November 2005, 'Shelf space for minipreneurs. www.springwise.com
Cafes that feed your mind
First it was bookshops selling coffee, now it's cafes selling books. For example, in Tokyo, the Argo café features a 'book wall' and a list of recommended book titles is inserted inside the menu alongside suggestions for entrees and main courses. According to a spokesperson for Argo the idea is to create a space that stimulates the customers' intellect and is a rebellion against other cafes in Tokyo that seek to create a faux European look. Other Tokyo-based cafes that sell books include Café & Books in Harajuku and Page in Daikanyama. Is this a trend we'll being seeing more of in cafes, hotels and restaurants around the world? Probably, but the motive is probably far from altruistic. This is not so much a case of retailers wanting to feed their customers' imaginations, but another case of style leading over substance and authenticity. One suspects that the books themselves are rarely opened and that they are in effect, simply another form of wallpaper.
Ref: Nikkei Weekly 10 October 2005, 'Tokyo's trendy library cafes reel in bookworms'. www.nni.nikkei.co.jp
Gyms that move
You've probably heard of the pop-up retail trend, but how about pop-up gyms? Instead of joining a boring gym, over in Brazil you can hop on a bus bike. So rather than spending a tedious hour in spinning class burning off those calories while staring at a wall - or, even worse, gym TV - you can pedal away for 45-minutes while the bus takes you on a scenic tour of Rio de Janeiro. The bus is an ordinary commuter transport vehicle specially converted to take 16 exercise bikes. It also includes a dressing room, shower room, fridge, an instructor and a rather good sound system. Members pay a monthly fee and join the bus at any of a number of fixed stops.
Ref: Springwise (Neth) Issue 25, November 2005, 'Pop-up gyms'. www.springwise.com
Sleep cabins
We've written previously about cat nap capsules (eg Metro Naps in New York) and advanced pillows in Japan. Now there's news of a Japanese mattress and pillow company (Tempur) setting up sleep cabins in department stores, speciality stores and even airports to allow potential customers to try out their pillows. The idea is that the luxury pillows (which come in twenty different shapes and nine different sizes) need to be experienced before people will spend money on them. The pillows are made from a material developed for astronauts that allows pressure to be spread evenly across the pillow thereby maximising circulation. The sleep cabins are staffed by Tempur employees, most of whom own the pillows themselves. Some hotels are already offering 'pillow menus', so when are airlines going to offer something similar?
Ref: Nikkei Weekly (Japan), 24 October 2005, 'High-tech solutions to sleepless nights'. http://www.nni.nikkei.co.jp