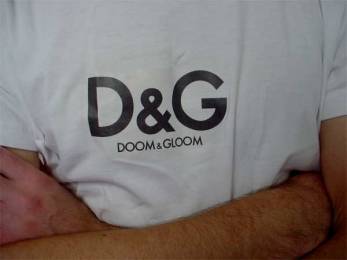 Retail, shopping & leisure
South African retail marches into other African markets
Africa has a seemingly limitless appetite for retail. Of the world's ten fastest growing economies in the past decade, six were African. Zambia's economy is burgeoning, thanks to Chinese demand for its copper. Yet the top six retailers in Nigeria have only 2% of sales from its 167 million people. It's no surprise that South African retailers, like Shoprite and Pick n Pay, are moving in.
South African retailers are lucky they are nearby; they can reach other countries by truck or by a two-hour flight. They can draw on manufacture at home, for items that are difficult to supply from other parts of Africa, but they prefer to use local suppliers in countries they enter. In Zambia, staples, such as cereal, meat and vegetables, can be bought locally. Retailers also have to tailor their chains to poorer shoppers, for example, selling a 25kg sack of maize meal.
Shoprite has 47 new African stores planned, mostly in Nigeria and Angola. This is not always as easy as it sounds, particularly with the problem of people claiming land rights. It can take at least 18 months to settle land rights, arrange permits and contracts and sign leases – even before building work starts. On top of that, many cities are growing in a chaotic fashion and ports and road links leave something be a desired.
Eventually, there could be up to 800 Shoprites in Nigeria. The seven it already has sold more Moet & Chandon champagne in the past year than in its South African stores combined. Of course, South Africans are not the only ones interested in Africa. Walmart bought a majority stake in Massmart in 2011 and Carrefour has a joint venture with CEOA in eight African countries. Watch this space – Africa is the next Big Consumer.
Ref: The Economist (UK), 21 September 2013, The grocer's great trek. Anon. www.economist.com
Source integrity: *****
Search words: hospitality, customer service, service economy, eye contact, communication, general manager, greeting, confidence, lighting, TripAdvisor, woven chair, waiting.
Trend tags:
People prefer real shops
This story surprised us, because it's not what we were led to expect. In fact, one Australian academic claims we have been misled. He says the retail war between clicks and bricks has been exaggerated. No doubt, we think, the online retailers had something to do with it.
Australians spent over $14 billion online in the year to October 2013, just over 6% of total retail spending in Australia. Meanwhile, a global survey of senior retail executives by Monash University (Aus) for the World Retail Congress found physical shops are still the first choice for shoppers. Nearly two thirds of executives said online sales had become more important in the last 12 months but over two thirds think the physical shop is the most important channel. To prove it, a third were going to increase their 'store footprint', compared to only a fifth who were going to decrease it. Tellingly, most executives believe social media channels are for building a company's brand, rather than for increasing sales.
While global sentiment had lifted, in fact, tripled in the last year, retailers in Australia, New Zealand and western Europe believe consumer confidence is fairly neutral. The most attractive regions, as always, are China and Asia (and presumably Africa, see South African retail marches into other African markets, above). Senior executives pointed out that customer loyalty is still the best opportunity for their business, combined with mobile channel growth, social media and in-store technologies.
The future of retail may begin to reveal itself as a blend of lots of different channels of retail, rather than an exaggerated war between clicks and bricks. In some ways, this reminds us of the so-called battle between ebooks and printed books – they can co-exist, in their own ways. See our story this issue, Print's charming.
Ref: Monash University (Aus), 18 October 2013, Physical stores remain first choice for shoppers. Dr Sands and C Ferraro. http://monash.edu
Brisbane Times, 13 December 2013, Online threat to traditional retailers exaggerated: academic. K Stephens. www.brisbanetimes.com.au
Source integrity: ****
Search words: Australian Centre for Retail Studies (ACRS), World Retail Congress, executives, bricks and mortar, online retail, Facebook, international, store footprint, social media, brand, consumer confidence, Australia, New Zealand, western Europe, China, Asia, loyalty, mobile channels, policy, labour flexibility.
Trend tags:
Big retail eyes India
India is open for business and big retailers are eyeing off its burgeoning middle classes. According to AT Kearney, India is the fifth most attractive destination for international retailers. The Indian government has cleared single-brand retail proposals worth about $US2 billion in the past year. These include Ikea, H&M, Decathlon, Swarovsky and Marks & Spencer.
Marks & Spencer wants to make India its biggest international market, outside Britain, even ahead of China. In a joint venture with Reliance Industries, it plans to double its stores in India and open a world first, M&S Lingerie and Beauty Department. Shoppers in India already have a healthy appetite for fashion brands, such as Zara, Benetton and Tommy Hilfiger, and sales grew 20-50% in the last year, in spite of a slowing economy.
All is not simple in India. While the government allows 51% foreign direct investment (FDI) in multi-brand retailing (and India is yet to decide exactly what is meant by single brand or multi-brand retailing), there were conditions attached: 30% mandatory sourcing from SMEs and investment capped at $US2 million, 50% of FDI must be brought in the first tranche, they must open stores in cities with a population of less than one million.
Global retailers are wary of red tape, policy restrictions and the political environment. At the same time, nobody can deny the potential of India. India's middle class will reach 250 million or 20% of the country's population in 2015, according to McKinsey and Company. Meanwhile 30% of India still lives below the poverty line, so there is clearly room for improvement, as well as capitalism.
Ref: Business Standard (India), 29 November 2019, Single-brand retailers keen to mingle with the great Indian middle class. R Kamath. www.businessstandard.com
Source integrity: ****
Search words: India, middle class, retail, Marks & Spencer, Reliance Industries, lingerie, beauty, single-brand retail, Ikea, H&M, Decathlon, Zara, Benetton, Tommy Hilfiger, red tape, mandatory local sourcing, FIRB, Global Retail Development Index 2012, Walmart, Tesco, Carrefour, multi-brand retail, policy, politics, KPMG, supply chains, real estate, permits.
Trend tags:
A Canadian view of Chinese e-tail
China is on the edge of becoming the world's largest e-commerce market. Online sales in 2012 were $US190 billion and, McKinsey estimates, by 2020, China's online retailers will sell about $US650 billion in product. For every dollar spent online today, about 40 cents is new spending. This indicates a more consumer-driven economy, and is exactly what the government was looking for to lessen their reliance on exports.
Part of the reason for such rapid growth in online spending is that the physical shopping system is quite inefficient, which makes products expensive. Few retailers are national. Smaller cities cannot even get many desirable items and McKinsey says just over a quarter of disposable income in these places is already online. This may change with the relatively new Chinese high-speed rail system (see The Chinese way of rail), but the momentum online is already considerable.
The Chinese internet giant is Alibaba, which sold $US5.7 billion on 11 November 2013, up 83% on last year's so-called Cyber Monday (the Monday after Thanksgiving in the US). This compares to $US1.46 billion sold by American etailers. Second in China is Jingdong, which processed 6.8 million orders on November 11.
Delivery is swift – items bought before 11am or noon in Beijing can arrive by evening, some even within 3 hours. The delivery company, SFExpress runs 31 cargo aircraft and has even tested the use of drones to deliver goods to remote areas. (Amazon has talked about doing the same.)
In spite of these big statistics, only 45% of Chinese have the internet. Not all these people have a computer; they use a smartphone.
The Bejing-based MD of Boston Consulting Group says Chinese internet commerce is unbeatable, in the sense you can buy absolutely anything you want and it arrives rapidly. But most of the big retailers still haven't managed to make a profit; they are just busy increasing market share. Even Alibaba makes money from selling ads against their products, rather than the products themselves. Search engine, Baidu, is expected to sell $US5.3 billion worth of ads in 2013.
Compare this with our story above, People prefer real shops. Perhaps the crucial difference here is that the Chinese have never had bricks and mortar shopping that has been varied, sophisticated and efficient – nor the income to support it. The internet has come at the right time for them.
Ref: The Globe and Mail (Canada), 29 November 2013, E-commerce explosion: China clicks its way to a new economy. N Vanderklippe. www.theglobleandmail.com
Source integrity: ****
Search words: e-commerce, China, McKinsey, exports, materialism, SFBest.com, inefficient, Alibaba, online chat, delivery, SFExpress, cargo aircraft, Yihaodian, Walmart, smartphones, share, ads, Taobao, Amazon.
Trend tags:
Why location doesn't matter – and why it does
According to a study by PricewaterhouseCoopers and Kantar Retail, the American retail market has entered a postmodern evolution phase, similar to Germany and the UK. This describes vigorous chain competition and slow pace of growth, all applying pressure to make retail space more productive. Given the difficulty of making physical stores pay, struggling High St brands and the meteoric rise in e-commerce, it may seem that location no longer matters.
Yet the study claims most major retail groups will have many physical 'footprints' and a lot of them will just be smaller. In other words, rather than just be in one place, they will be available in many different places and formats. Some will be physical, some will be digital, according to the 'touchpoints' where shoppers want to shop.
This will depend very much on the demographics and economic wellbeing of the area. Some non-traditional examples are pop-up stores, mobile retail trucks, and even flash websites in temporary physical locations. But many High Streets will start to become 'lifestyle' centres where people gather, not only to shop, but to spend time. The High Street will become an important location – but for a different reason.
Most established retailers are used to thinking in terms of geography and locations. The study proposes a different way of looking at it – trading ecosystems. Different ecosystems will need a different kind of strategy. So for companies looking to expand overseas, they will need to be acutely aware of the differences and similarities between the trading ecosystems in their home country and their desired market.
At the same time, when a shopper actually goes into a physical shop, the 4Ps of retail marketing will be transformed. Product merchandising will be interactive; packaging will show products in use on smart devices; pricing will be fluid, depending on rewards and deals to the individual (based on coupons and deals available on social media); promotions will be triggered by presence and personalised. We may see shelf tags that change as shoppers give reviews and purchase them, and usage suggestions from social media groups who 'like' the store.
Just as shoppers will be tracked more closely, so most products and consumer smart devices will be tracked using RFID technology by 2020. So it seems location matters – and does not matter – in many ways in future retail. The answer will be to know exactly where to go to get exactly what you want. Retailers who know that will be able to navigate the complex world that technology offers them.
Ref: PricewaterhouseCoopers/Kantar Retail, Retailing 2020: Winning in a polarized world. 2012. www.pwc.com
Source integrity: *****
Search words: retail, demographics, Baby boomers, Gen y, multiculturalism, personalisation, collaboration, technology, security, privacy, multi-channels, 'point-of-purchase, information sharing, interconnectivity, lifestyle centres, location, geography, formats, 4Ps, RFID, supply chains, postmodern retail.
Trend tags: