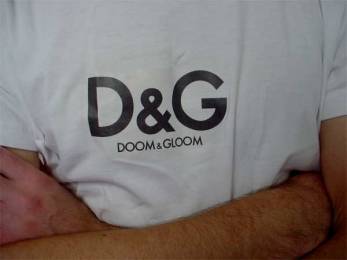 Retail, shopping & leisure
Giving customers a proper serve
How often do we hear the expression, 'service society' or something like it. Serving customers has become the be-all and end-all of all types of industries and professions, although we have yet to see much evidence of it (eg, self-service checkouts). In an attempt to teach service orientation, T Brule of the Financial Times has created a summer school for managers, concierges, kitchen maids etc to learn how to give a proper serve.
He has given the courses some humorous names, but you can see where he is heading. For example, "Cut the BS and pour the man a drink: the end of mixology nonsense". In other words, not everyone wants a cocktail of remote rainforest berries with vodka and ice shavings from Antarctica. "Present Sense: the importance of working the floor" is a back-to-basics module in greeting and recognising guests, knowing their names, and constantly being around. It means you notice little details, like a chip in the glass or a fading curtain.
"Relight My Fire: Why flickering LED simulated candlelights are lazy and look terrible". Well, yes, they do. Who thought they were romantic? Last, "Don't panic: why one (even 20) bad reviews on Tripadvisor is not a crisis". The worst thing about a bad review is it takes focus away from what you do best. It may even distract you to fix something that was not even broken. Many reviews say more about the reviewer than they do about the service.
Finally, some cheeky remarks about everybody having plastic, woven chairs are a reminder of the importance of not copying everybody else. When someone is being well served, they will feel like the centre of attention: they are probably not thinking about your competitors and neither should you.
Ref: Financial Times (UK), 9-10 June 2012, 'Service in a class of its own.' T Brule. www.ft.com
Source integrity: *****
Search words: hospitality, customer service, service economy, eye contact, communication, general manager, greeting, confidence, lighting, Tripadvisor, woven chair, waiting.
Trend tags: -

Navigating the Amazon jungle
Amazon, the internet giant, paid no corporation tax in Britain last year on sales of 3.3 billion pounds. At the same time, a fifth of the UK's 1.9 billion pounds book market is now e-books. So where independent booksellers once feared Amazon would take away their physical book sales, now Amazon is taking away their physical books.
The booksellers are angry. People like Tim Waterstone bemoan its "contemptuous, arrogant and subversive" approach. The unbeatable discounts offered by Amazon came because it bought from publishers at far lower prices than bookshop competitors could. This hurt publishers too and now they have to deal with the new wave of e-books, also dominated by Amazon with its e-reader, Kindle.
Bookshops are finding it hard to survive on the high street, because of high charges and exorbitant parking fees. They do not receive the same support as, say, charity shops, even though they probably play a crucial role in the town. Small, local bookshops cannot possibly compete with the depth and scale of choice offered by Amazon, which is really the own credible online bookshop.
Waterstone claims that new authors who need to find readers can only do so through physical bookshops. In the friendly and relaxed ambience of a bookshop, people can be open to new authors and learn from sellers who know about books. Amazon is nothing more than a commodity-pusher.
Google chairman, Eric Schmidt, recently defended its tax policies, saying of the internet giant's moves to get out of paying billions of dollars: "It's called capitalism". When faced with this level of arrogance, you realise that those cheap books come at a very, very high price indeed.
Ref: The Guardian (UK), 6 April 2012, 'Publishers and booksellers live in fear of Amazon's 'ruthless moneymaking devil'. Z Wood. Also, Discounting us to death. T Waterstone. www.guardian.co.uk
Source integrity: *****
Search words: corporation tax, sales tax, Waterstones, discount, publishers, mail-order, Ottaker, Kindle, ebooks, parking, high street, bookshops, Penguin, p-book, Daunt Books.
Trend tags: -

Brixton – a global village

It is just over 30 years since the riots in Brixton, UK and it was one of the worst affected areas in the recent London riots. But the black centre is increasingly turning into a shopping centre and, while Afro-Caribbean culture is much in evidence, the Afro-Caribbeans themselves are moving out.
In Lambeth, where Brixton is found, the Afro-Caribbean population has fallen by 8% since 2001 compared to an overall population increase of 9%. Some have moved out for the reasons many people move out: to escape crime, buy bigger houses and put their children in better schools. Others have moved out because they cannot afford the prices that gentrification has wrought to a previously cheap area. Since Brixton Village opened in 2011, house prices have risen at least 20%.
People come into Brixton Village and Market Row looking for world foods, from India, South America, Africa and the Caribbean and they wander down the 'Avenues', soaking up the rather shabby chic, urban turban atmosphere. There is a mix of old and new and a strong atmosphere of money being spent.
It is the same in markets in many other black areas in cities like Redfern in Sydney or Brooklyn in New York. Black is cool, as long as we don't have to see the dark side.
Ref: The Economist (UK), 1 September 2012, 'Selling out.' www.economist.com
Source integrity: *****
Search words: Brixton, Jamaican, Afro-Caribbean, crime, gentrification, upmarket, ghetto, shopping, Ruff Cut.
Trend tags: -

Out of African wallets
Africans are going shopping, at least, according to the African Development Bank. Anyone who spends $US2-20 a day is now middle class, which in their purchasing terms, is 326 million (34%) Africans. This means the big companies, like Unilever, SABMiller and Nestle are moving in.
There are forecast to be 1.3 billion Africans by 2020 and, even now, its economy is worth $US1.8 trillion. 'Lion' economies - Ghana and Rwanda - have leapt faster than South Korea, Taiwan and other East Asian 'tiger' economies in most of the past seven years. This is not to say the new middle class can afford anything like the middle class in western countries. They need affordable food, products that use less water and, if SabMiller is right, alcohol. According to Diageo, the women there are anxious to assert their independence through alcohol.
Nestle offers what are called 'Popularly Positioned Products', such as Nespray, an instant milk powder with added calcium, zinc and iron. Nestle has set up 18 distribution centres to deliver to spaza shops (convenience stores), often in remote areas, but they make up 30% of the national retail market. Security is a big problem so they have to disguise their cars. Nestle's goal is to make microdistribution of this type break even.
Big companies have to deal with many of the usual headaches – corruption, slow ports with pressure to pay bribes – but they think it's worth it. Pick 'n' Pay boss says his strategy is "African creep – conquering new markets one at a time". Many businesses have a similar optimistic view of Africa, although it still has to overcome what George Bush called "the soft bigotry of low expectations".
Remember that two fifths of all Africans still make do on $US1.25 a day, so brands are really not all that important to them. But thanks to TV and mobile phones – and eager multinationals - they are learning about advertising and brands.

Ref: The Economist (UK), 18 August 2012, 'A continent goes shopping.' www.economist.co.uk
Source integrity: *****
Search words: Africa, underserved, overcharged, Unilever, Motions, affordable, local, Lion economy, Nestle, SABMiller, African Development Bank, Popularly Positioned Products, security, spaza, microdistribution, Danone, mobile phones, corruption, ports, African creep, Zambia, optimism.
Trend tags: Africa

Shop for groceries at the airport
We think flying and hanging around airports is about as appealing as eating glass, but they are a fact of affluent life. So while you are waiting for your flight to board at the gate, why not do the shopping so it is waiting for you when you get home from a weekend in Prague? The thinking goes, after a long trip, the last thing you will want to do is go out and buy those staples: milk, bread, eggs, muesli.
The bright spark behind this idea is Tesco, which has already introduced South Koreans to the idea of shopping with their mobile phones from virtual screens installed at railway stations and bus stops. When they get home, their loaded bags of groceries will be waiting for them.
Holidaymakers at Gatwick are the first to experiment with the idea in England. They see a giant screen, designed to look like a fridge, and point their phones at the barcodes of the products they want added to their online shopping trolley. They then book a slot for delivery after their holiday, when they expect to get home. (If the plane is delayed, it is not clear how they would change the time slot.)
With approximately 70 minutes to kill at the airport, clearly you are supposed to go shopping. After all, what else is there to do? Modern retail is designed to make you shop, wherever you are, and all you need is a humble, little mobile phone.

Ref: The Daily Telegraph (UK), 8 August 2012, 'Touch and go: the smart way to shop? H Wallop. www.telegraph.co.uk
Source integrity: *****
Search words: Tesco, self-scanning till, touchscreen, 'interactive virtual grocery store', Gatwick, airport, South Korea, railway stations, bus stops, John Lewis, barcodes, virtual walls.
Trend tags: -