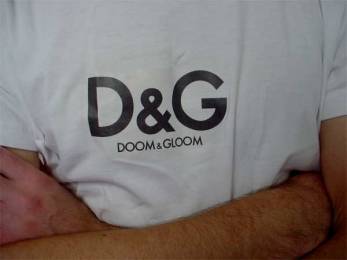 Retail, shopping & leisure
The British aisles
Popular opinion suggests the British like shopping in their local High Street but research into high streets suggests the opposite: about a third of them are failing. From 2000-2009, nearly 15,000 shops closed down and in the last 2 years, a further 10,000 shut their doors. Some, like Peacocks and Past Times, have already closed down, while others, like Argos, Mothercare and Thorntons, plan to close up to a third of their shops.
There are several reasons for this: the economy and property taxes tied to inflation, but the main one is the huge shift in shopping habits. The British are not shopping in their high streets but in out-of-town centres where there is plenty of free or cheap parking and entertainment, such as cinemas and cafes. They also shop online and retailers that offer good quality e-commerce, like John Lewis and Next, did well over Christmas. In short, the high street has too much capacity.
It may surprise to learn that 42% of Generation Y, when asked where they would start a business, said the local high street, 31% online and 10% in a shopping mall. What's going on here? Is it nostalgia for something they haven't actually experienced?
Part of the problem is the muscular competition coming from Sainsbury's, Tesco and Waitrose in areas other than food, such as clothing. It would be possible to bring shopping malls into the high street, as in Birmingham and Manchester.
But this does not address the real problem: councils have allowed town centres to languish, offered haphazard and expensive parking, and failed to encourage anything different for cynical shoppers. A high street full of national retail chains looks just like the others. Centuries ago, high streets were full of artisans, craftsmen, merchants, or farmers selling their produce. They were abundant with something that seems lost today – soulfulness. Until people want a little soul instead of cheap prices, the high street will go on being a low street.
Ref: The Economist (UK), 21 January 2012, Nation of shop critics. Anon. www.economist.co.uk
Source integrity: *****
Search words: Dunstable, high street, town centre, administration, Peacocks, internet, out-of-town, Generation Y, supermarket, Marks & Spencer, fuel prices, council grant, artisans, merchants.
Trend tags:
Shops for dreaming in
Our story above, In the British aisles, describes the loss of retail buzz in the high street. Edwin Heathcote, FT, confirms the trend with a nostalgic description, almost a poem, of his annual sensory sojourn through London to buy Christmas presents from his favourite shops. It sounds like Christmas long gone; these days, you can buy everything he bought in the local Waitrose – in a fraction of the time.But merely shopping for function or price strips shopping of many of its pleasures and, let's face it, dreaming. Few shops even bother to dress up for Christmas, even though they don't have to approach it in a religious vein. Homogeneity is the order of the day: every high street looks much the same. While supermarkets are so good at what they do, they can't replace the relationship between local people and their high street, and they don't provide compelling or beautiful windows to gaze in.
In Tokyo, there is a bookshop, Tsutaya Books, which contradicts all the gloominess around bookselling and promotes everything that is wholehearted, extensive and fascinating about books, magazines and reading – and it is has a massive DVD section. It is divided into Magazine Avenue (a wooden boulevard of practically every magazine in the world), a travel section organised by country (including fiction, non-fiction, guidebooks, even food), and a lounge with a performance space, bar and good lighting. The visitor was so excited to find a real store, he wanted to live there.
So the message to retailers is this: is your store somewhere we would want to live, at least for a while? Does it provide windows that make us want to look in and dream? The future of retailing is experience, experience, experience.
Ref: The Financial Times (UK), 27 November 2011, Window pains. E Heathcote. www.ft.com
The Financial Times (UK), 10-11 December 2011, A new chapter for the bookstore. T Brule. www.ft.com
Source integrity: *****
Search words: pleasure, anticipation, high street, homogeneity, supermarket, Tesco Metro, Tokyo, service, Tsutaya Books.
Trend tags:
Retail – remade for the future
Given the demise of the high street, and the explosion in e-commerce, there is no question that retail habits have changed. The question is what retailers can do to make sure they survive heavy competition from digital retailing while revitalising their approach to physical retailing.
The new buzzword, according to Harvard Business Review, is "omnichannel retailing". It means selling via store, kiosk, direct mail, catalogue, call centre, mobile devices, gaming console, TV, websites, Amazon's 1-Click – whatever works for your product, service or market.
After the dotcom bust, physical retailers became fearful of new technology and took e-commerce less seriously than they should. Now with e-commerce revenues around $US200 billion a year, or 9% of total US retail sales, they have little choice but to adapt and overcome these fears. Many companies chose to keep their physical and digital arms separate. But ultimately, the best approach is to combine the two as wisely as possible, just as customers now move gracefully on- and off-line as easily as getting out of bed.
High-tech scenarios of shopping using multimedia and smartphones are innovations that may unnecessarily deter retailers, but retail is held back by two other factors: existing store economics, measurement systems and incentives that don't work; and too much focus on profit margin and not enough on return on invested capital. They also forget to focus on customer service. Nobody wants to find stockouts, long checkout lines, or have difficulty returning goods. Customers can just buy online, which doesn't cost petrol and, in many cases, returns are free. Moreover, product reviews and recommendations are there to aid decision-making: no need to wait for a shop assistant to turn up.
By 2014, almost every mobile phone in America will be a smartphone, but many other countries are already far ahead with this technology. Retailers can send coupon codes, product demonstrations, location-based promotions and targeted offers to owners of smartphones. It's much cheaper than mass-market advertising. In this way, they bring the store to the customer, rather than the other way around.
Customers are also demanding: they want broad selection, product information and tips online and they expect personal service, the ability to touch products, and a good shopping experience in the physical store. It is no surprise, then, if they are never quite satisfied. The worst thing physical retailers can do is cut labour, reduce costs and sacrifice service, in the face of competition online. One retailer said it gets nearly 5% of online sales near its physical stores, but only 3% outside them.
Tesco did an enviable job of attracting over 10,000 Korean shoppers by covering the walls of Seoul subway stations with backlit, lifelike images of supermarket items. All shoppers had to do was scan the product's quick response code and assemble a virtual shopping cart for later delivery that day. Online sales rose 130% in 3 months. All Tesco did was make food look enticing and good enough to eat - conveniently.
Retailers have to combine the sensual with the functional, the human touch with the economical, and the real with the virtual. It's a big ask – but they haven't any choice and customers do.
Ref: Harvard Business Review (US), December 2011, Reinventing retail. D Rigby. www.hbr.com
Source integrity: *****
Search words: videoconference, personal concierge, smartphone, quick response code, department store, e-commerce, technophobic, innovation, omnichannel retailing, store, kiosk, direct mail, catalogue, call centre, mobile devices, gaming console, TV, 1-Click, awareness, Jordan's Furniture, interactive screen, customisation, personalisation, Boots, digital, physical, analytics.
Trend tags:
Back to the warehouse
Amazon is the king of online retailing so what it does makes other online retailers sit up and think. Its latest $US775 million purchase of Kiva Systems provides orange robots to populate its warehouses and pick items ordered by humans. Humans still pack the items into boxes. Even so, the warehouse may become the new battleground for deciding who is going to be successful at online retailing.
Amazon has recently spent $US4 billion on warehouses (or "fulfillment centres") and the purchase of robots points in the direction of things to come. It doesn't make economic sense for people to walk up and down a massive warehouse looking for items. Gap, Staples and Toys 'R' Us have already invested in orange robots for their fulfillment and, with per head spending of $US1,738 forecast for Americans in 2016, more fulfillment is needed. Meanwhile, the UK is considered to be a "nation of digital shopkeepers", according to Boston Consulting Group.
People want instant gratification, and online retailing offers that. The more efficient the warehouses, the faster they get it. As for the people who lose their jobs to robots – it is just another symptom of the digital world.
Ref: The Daily Telegraph (UK), 23 March 2012, Amazon is leading online retail's robot revolution – but at what cost? R Blackden. www.telegraph.co.uk
Source integrity: *****
Search words: Amazon, robots, Kiva Systems, warehouse, productivity, technology, employees, fulfillment centres, digital shopkeepers, instant gratification.
Trend tags:
What retail stores can learn from Apple
Smart retailing needs smart people, it seems, and Ron Johnson is one of those. He moved from Target to Apple and has just become CEO of JC Penney, which confirms his credentials in new world retail. To him, there's nothing wrong with retail, only the stores themselves, and he doesn't mean Apple.
Apple is the highest performing store in retail history with annual sales of $US40 million per store. This is a category that could just as easily have moved online. But Apple concentrated on a level of service that had not been available before, from setting up the technology there and then, providing strong after-sales help, and even the Genius Bar, where customers can ask a curly question. The fact the stores look impressive, helps too.
Johnson says physical stores will still be the focus of people's buying, even in 50 years. But retailers must integrate their on- and offline strategies. While websites are very good for transactions, physical retailers must offer "value creation". In other words, they must move beyond the transaction, in the same way that Apple helps people set up phones, or answer their questions down the track. Technology is complex enough to lend itself to more intense customer service, but what if stores had more imagination about the way they interact with a customer?
One emphasis of Apple's is hiring the right staff – applicants have to survive 6-8 interviews and anybody who can survive that is made of strong stuff and gains the team's respect. Many department stores will simply hire someone at the cheapest price who can work the right number of hours. But the human touch is crucial to their business, and the online experience still lacks this. As unemployment continually rises, with fewer jobs for the experienced and the young alike, it could be argued that most companies have forgotten they serve customers, not shareholders. Apple has been clever enough to do both.
Ref: Harvard Business Review (US), December 2011, Retail isn't broken. Stores are. G Morse. www.hbr.com
The Economist (UK), 25 February 2012, Clicks and bricks. Anon. www.economist.co.uk
Source integrity: *****
Search words: e-commerce, physical store, products, CDs, DVDs, nappies, Disney, relationship, "showrooming", pleasure, Apple Stores, multichannel world, Ron Johnson, transaction, value-creation, imagination, hiring, Walmart, Target, Genius Bar.
Trend tags: