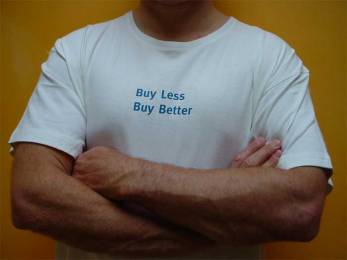 The home, household goods & services
The rise of the urban tribe
In the 19th and 20th centuries, the populations of Europe and North America became increasingly urbanised. Then as recently as 2008, for the first time ever in the world, more people were living in cities than in the countryside. Now people in Asia are moving out of the country into cities and "megacities", cities with more than 10 million people.
National Geographic says there were only three megacities in 1975: New York, Mexico City, and Tokyo. In 2010, there were 23, including Beijing, Delhi, Shanghai and Mumbai. Shanghai looks like New York but is more impressive: it has 91 skyscrapers more than 200 metres tall, compared to 82 in New York, the world's longest metro system, and it's clean. Mumbai, on the other hand, is low rise, unplanned, and dirty, with no metro system at all. Hundreds of people are killed on its railways every year. But in spite of this, it maintains a kind of bohemian sparkle for people drawn there from the countryside.
McKinsey claims more than a fifth of the world's population lives in 600 cities, while generating half of the world's output. But this doesn't imply those cities are well funded or well planned, in fact, they seem to run in spite of themselves. Lack of funding is a huge problem, for example, by 2025, 60% of Indonesians will live in cities but the funding is not there to develop them. Part of the problem is many Asian cities do not have the administrative ability to tax people for essential services, like maintenance, water or electricity. It is impossible for them to build the infrastructure necessary for a well-functioning city.
Or course, an urban existence has more environmental impact than a rural one. A middle class man in Shanghai consumes more resources than a farmer in the provinces. This has to be measured against what the urban existence contributes. After all, cities attract creative, entrepreneurial and imaginative people. But they also attract poor people who aspire to be like that. So cities have every type of person, all looking for a share of the urban dream.
If 75% of the world will be in cities by 2050, there is no choice but to start creating cities that are livable, beautiful, functioning places. It is hard to imagine where we might live instead.
Ref: Financial Times (UK), 5-6 November 2011, Megacities. D Pilling. www.ft.com
Source integrity: *****
Search words: megacities, Asia, Tokyo, developing world, New York, Mexico City, Shanghai, Mumbai, Indonesia, tax, environment, poor.
Trend tags:
Time to bring the robot home to meet mum
The world of robotics may have to come down a peg or two. Rather than create fancy humanoid robots that look and act like us, why don't we create robots that just do practical things to make life easier? Ironically, many Japanese have criticised research into making robots that are more human and wondering why that funding is not used for robots that address problems, such as the crisis at Fukishima. On a more prosaic level, people want robots that are practical, rugged and low cost so they can do the vacuuming, make the tea or go out and wash the car: gimmick-free robotics.
One engineer said robotics today is "where computing was in the 70s". But the emphasis is moving away from the hardware of the robot (mainframe) towards creating a range of software for it. Willow Garage has developed a robot operating system (ROS), which is open source, and provides a necessary platform for all roboticists so they don't have to keep on writing the same code. It takes care of the standard tasks, such as navigation, while allowing code writers to add whatever tasks they want to perform. There is already a ROS-compatible robot made in France called Nao, which costs around $US15,000.
We should not be surprised to learn that the mobile phone will become the new type of robot. (It has already made robots of us all.) Phones carry an operating system, camera and gyroscope and adding telepresence could conceivably turn a phone into a cheap, remote-controlled physical avatar of you. At the Homebrew Robotics Club in the US, a mobile phone was engineered to rear up on a pair of legs and become a phone-robot, wandering around the room and taking pictures.
By focusing on software, rather than the robot itself, the same robot can be used for many different tasks. This level of flexibility will bring robotics into a new phase and, by extension, into your living room. You might even get attached to your robot one day – or be able to talk to it on Facebook.
Ref: New Scientist (UK), 21 January 2012, The next robot revolution. C Biever. www.newscientist.com
New Scientist, 21 January 2012, Time for robots to get real. H Greiner. www.newscientist.com
Source integrity: *****
Search words: smartphone, Homebrew Robotics Club, Silicon Valley, phone-robot, software, Willow Garage PR2, robot operating system (ROS), Nao, Myrobots.com, apps, emotions, practicality, Roomba, humanoid.
Trend tags:
Oh I don't like to be beside the seaside anymore
In Australia, Britain and America, many people's fond idea of retirement is to move to a seaside town, dubbed a "seachange". It was particularly true in the 1970s for Britons, who associated going to the seaside with happy childhood holidays, and the wealthier ones bought bungalows in Bournemouth or Southwold. But there are signs this is changing.
Many seaside towns are becoming old and rather run down, compared to inland towns. Others are just too fashionable and expensive, such as Aldeburgh, and are owned primarily by wealthy Londoners who want a second home. The inland towns seem to offer something called "utility", the economic word for "satisfaction" or even "niceness". They have cathedrals, well-kept lawns and flowers and, tellingly, not too many students. It seems retirees don't want to be mingling regularly with messy teenagers.
A similar trend is seen in Australia, where baby boomers are increasingly choosing a "treechange" rather than a "seachange", for much the same reasons. Seaside towns are fun, and nostalgic, but based on traffic congestion alone (eg, Brighton), not necessarily their idea of fun anymore.
Ref: The Economist (UK), 17 March 2012, God's new waiting rooms. Anon. www.economist.co.uk
Source integrity: *****
Search words: Lichfield, retirement, seaside, treechange, seachange, Bournemouth, Southwold, cost, fashion, utility, niceness.
Trend tags:
The branded residence
We've heard of McMansions but here is a new trend towards linking a hotel brand with a residential development, dubbed "branded residences". Knight Frank says there are 18 branded developments completed or underway. One is Heron Plaza in London, a Four Seasons hotel and 120 branded homes, due to open in 2015. Another is in Switzerland, 51 Degrees Spa Residences, with a hotel and five homes with internal access to thermal springs.
Similar luxury pairings are Versace and Century Properties, launching The Milano Residences in Manila, also in 2015. Meanwhile, interior designer, Jade Jagger for Yoo will design 452 apartments for Lodha Fiorenza in Mumbai, priced from 210,000 to 2 million UK pounds each (a far cry from the slums).
Each home will enjoy the same benefits as the hotel, with concierge, security and room service. The brand then benefits from the heavy premium that buyers have to pay. Who has the funds to pay for branded homes? According to one estate agent, buyers are no longer from Wall Street but small hedge funds, new media, technology and arts.
Ref: Financial Times (UK), 3-4 December 2011, Prime horizon. T Powley. www.ft.com
Source integrity: *****
Search words: hotel, upmarket residential development, Knight Frank, branded residence, Four Seasons, fashion, Versace, interior designer.
Trend tags:
Despot decor and the death of bling
There seem to be two types of rich person: one who ostentatiously displays her wealth, and one who likes to keep it hidden. The recent trend for unashamed bling belonged to the first type and began in the unlikely, downtrodden world of hiphop. From there, like hiphop, it found its way into mainstream fashion. But it seemed to manifest most obviously in those who had quickly acquired their wealth.
Now there are early signs that the fashion for bling is waning. Brands like LVMH, built in the lofty heights of "savoir faire, craft and heritage", according to Antoine Arnault, don't want to lose their premium value. This is always a danger for premium brands that become too popular.
An example of continuing ostentatious wealth are the dictators or despots of this world, people who are so powerful they want everything around them to reflect and expand that power. Peter York dubs it "despot decor". He looked inside the homes of Colonel Gaddafi of Libya, Italy's Benito Mussolini and others, and found a few common (golden) threads: anything huge, gold, reproduction, French, glass, marble, like a hotel, with brands, animal heroes, and huge paintings (especially their own portrait). Ostentatious is an understatement.
Depot decor is increasingly finding its way into Mayfair and Knightsbridge, thanks to the credit crunch and the Arab uprising. Meanwhile, the sons of playboys, who have been to Harvard or London School of Economics, relish empty white rooms full of screens and hi-tech systems, art by Damien Hurst, rare wood veneers and modern Italian furniture.
Meanwhile, the rest of us prefer to conceal our wealth, that's if the banks haven't done it first.
Ref: Financial Times (UK), 28-29 January 2012, Dictators of taste. P York. www.ft.com
The Sunday Telegraph (UK), 22 January 2012, At long last, bling loses its lustre. L Leitch. www.telegraph.co.uk
Source integrity: *****/***
Search words: despot decor, gold, reproduction, French, hotel, glass, marble, luxury brands, Mayfair, Knightsbridge, playboy, bling, hiphop, LVMH.
Trend tags: