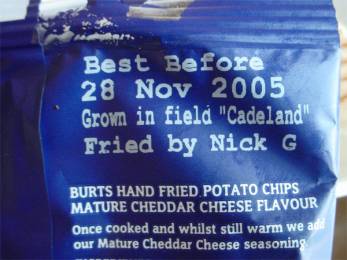 Food & drink
Fat profits in Brazil

Obesity levels are rising all over the world, a paradoxical countertrend to the growing segment of 925 million people who are undernourished. In Brazil, 50% of men are overweight and 48% of women, while 12% of men and 17% of women are obese. The country has not yet caught up with America (around 35% there) but signs are that it will. Obesity is not the only problem – there's also a sharp increase in diabetes, as in the UK, and demand for insulin.
One contributor to this trend is substituting traditional rice and beans with processed food. This is known as the "nutrition transition". Nestle, for example, is one beneficiary of changing Brazilian tastes. It uses a network of micro-distributors and resellers to reach people where they are, whether it's in a local, poor district or on a riverboat down the Amazon. Each product is carefully targeted to its market, and free gifts are offered. These so-called "bottom of the pyramid" sales in 2009 were $US0.83 billion of a total $US10.25 billion in Brazil, 27% higher than 2008, twice the national average, and four times the global rate. Critics of Nestle draw parallels to the powdered milk for babies saga.
The Brazilians are doing what they can to address this pressing public health problem. The government offers free school meals, of which one third must be provided by local farmers. Vending machines are banned in government schools in Rio. Passionate consumer groups are trying to get health warnings on processed food, similar to that on cigarette packets (fiercely resisted by the industry). Meanwhile, Brazil's drug regulator already requires detailed lists of ingredients on labels, and sponsors a "Path to health" board game for children. Breastfeeding is actively encouraged.
As always, health advocates have to shout loudly to drown out the noise of food marketers. In some ways, processed food is the new tobacco. Companies often argue their products can be eaten as part of a balanced diet, but never admit that consuming mostly their brands will not create a balanced diet. Yet for people who can barely afford to eat, making a balanced choice is a luxury option. Those of us with the luxury of choice can't blame them for taking what is offered.
Ref: Financial Times (UK), 9/10 April 2011, 'Brazil's unwanted growth' by A. Jack. www.ft.com
Search words: reseller, Nestle, Brazil, micro-distributor, obesity, public health, "nutrition transition", diet.
Trend tags: Localism
Source integrity: *****
Food prices, supplies, and some riots

The global population is growing at such a rate, that traditional farming can't quite keep up. Consumption of wheat, rice, corn and soybeans has overtaken production in the past decade and international grain prices have twice gone through the roof. The combination of population, droughts, floods - and now global warming - has hit agricultural yields just when they need to rise. This means the number of people going hungry is up again, more than 925 million people worldwide.
Scientists originally thought higher levels of carbon dioxide would act as a fertilizer and minimise the impact on agriculture. But studies show the effect is not enough to make a difference. Now farmers have a triple challenge: to cope with climate change, reduce environmental damage caused by agriculture - and double their output of food. World demand for meat and dairy is up, intensifying the need for grain, and grain originally used for food has been diverted to make ethanol. It's no surprise there have been food riots in more than 30 countries.
Intentions to help poor countries have not materialised. During the food crises of 2008-9, governments at L'Aquila, Italy, pledged $US22 billion. Most of it never arrived. President Obama pledged $3.5 billion, but the administration since allowed only $1.9 billion. Even so, some poor countries are starting to make their own investments in farming, for example, 10% of budgets in some African countries.
Perhaps the biggest change needed is mindset, as food has been cheap and plentiful for many of us for a long time. Australia, in particular, has had so much food it could feed not only its own population but millions of others outside its borders. Now food security is becoming a concern for everyone. Time for urban farming. (See Urban farming feeds the city folk.)
Ref: The New York Times (US), 12 June 2011, 'Food for a warming planet' by J. Gillis. www.nyt.com
Search words: agriculture, global warming, weather, climate, food riot, handouts, farming, destabilisation, population, supply, consumption, grain, prices, environment.
Trend tags: Resource scarcity, population growth
Source integrity: *****
Urban farming feeds the city folk
London might not seem like the obvious place to start a farm but the London Food Board wants the city to produce at least 5% of the food it consumes. This is not such a crazy idea. Londoners ate 6.9 million tonnes of food in 2000, of which 81% was imported. Food sold in the same place as it is grown dramatically lowers costs. The Food Board has introduced a new campaign, Capital Growth, to create food-growing spaces in run-down housing estates and in schools to promote healthy, affordable local food. There are now 2,012 new growing spaces in London, following a similar successful campaign in Middlesborough (UK).
One is the cheekily named, "Farm:shop", a four-storey building housing herbs and vegetables fertilised by fresh fish, and coming soon are chickens on the roof, and vegetables in a polytunnel in the back garden. Another one, Global Generation, has created temporary gardens behind Kings Cross using skips that can be moved between vacant plots while the area is being redeveloped. The gardens manager built a garden on the roof of a car park and on the roof of the branding agency, Wolff Olins (employees get to eat the produce). These projects are designed to include local children so they learn about growing their own food and become used to the idea that this is a natural, healthy activity.
Many plants depend on bees for fertilisation, so the Capital Bee campaign is designed to set up 50 local community hives to address the shortage of bees. An enterprising chef set up Wenlock Herb Garden on a quarter acre block on her housing estate in Hackney and used the produce in her restaurant as well as selling some to other chefs. She used grants of only 4,000 pounds but managed to produce 3,000 kgs of food in the first full season. The Capital Growth "adopt a plot" scheme encourages other restaurants to build similar links with their local "farms".
The World Bank's 2008 World Development Report found investment in smallholder agriculture is one of the best ways of alleviating poverty and hunger. There was a time when small allotments were common in towns and cities in the UK. We believe the trend towards urban farming will continue and could be replicated in cities all over the world. Cities, after all, are the biggest consumers of food, and particularly more expensive imported food. It won't alleviate poverty and hunger in poor countries, but it will put city folk back in touch with where food comes from.
Ref: New Statesman (UK), 27 June 2011, 'Nine meals away from anarchy', by E. Platt. Also, 'Hunger management', by R. Patel. www.newstatesman.com
Search words: Farm:shop, food production, Global Generation, farms, London, Capital Growth, imports, bees, "adopt a plot", population, prices, smallholder, Malawi, fertilizer.
Trend tags: -
Source integrity: ****
Why tilapia is so fishy
There is no end to our enterprising attempts to control two much-hated forms of life: weeds and mosquitoes. The tilapia fish was used in many poor tropical countries in the later 1900s to do this but is now considered invasive and hard to eradicate (rather like rabbits or cane toads). The alternative is to eat them. Tilapia, or "aquatic chicken" is now a thriving business with 215 million kilos feeding hungry Americans last year. The fish is farmed to be big and fleshy with small head and tail, and intestines that quickly absorb food. It is considered healthy protein, though a fairly poor source of omega-3 fatty acids (135mg per 100g) compared to farm-raised salmon (over 2,000mg per 100g). So what's the problem?
A fish biologist who has spent ten years studying Lake Apoyo in Nicaragua claims one cage of tilapia ruined the whole lake. This is because their waste polluted the ecosystem so that charra, an important food for other fish, disappeared. The result: a dead lake and extinct species. Health experts claim tilapia is high in omega-6 fatty acids, which may be damaging to heart health. Finally, the goodness of tilapia depends on where it comes from. American tilapia is considered a more reliable source than that from Latin America or China. In Australia, tilapia was described as the "rabbit of Queensland's waterways" and are termed noxious exotic pests. Make your choice.
Ref: The New York Times (US), 15 May 2011, 'A global fish with a dark side'. www.nyt.com
Search words: tilapia, Lake Yojoa, "aquatic chicken", omega-3, healthy, aquaculture.
Trend tags:
Source integrity: *****

Do you believe in dragon fruit
When we are young, we used to like books about kids who believed in dragons. If a new marketing push is successful, we could all start to believe in dragon fruit. It's an exotic fruit from Vietnam and South America that only pollinates when the sun goes down. Romantically, it blooms to the full moon and farmers in Southern California have to go out at night and pollinate the cactus by hand. Being fragile, it is expensive – anything from $US4-6 each. But being trendy really pushes up the price.
Top chefs are already using it in their meals and cocktail lovers are able to drink it. While it looks dramatically pink with curling green petals, and speckled black pulp inside, it tastes rather, hmm, refreshing. In other words, it doesn't taste of much at all. Strangely, it doesn't contain antioxidants either. But like many objects of marketing today, it's how it looks that counts the most. Dragon fruit is one of a line of exotic fruits from poor countries, like acai berries and pomegranates, which the affluent cool can be persuaded to buy. Rambutan may be next.
Ref: The New York Times (US), 11 May 2011, 'A fruit with a future' by J. Gordinier, www.nyt.com
Search words: dragon fruit, cactus, marketing, Vietnam, South America, pollination, sensitive, Whole Foods, pomegranate, cool, taste.
Trend tags:
Source integrity: *****