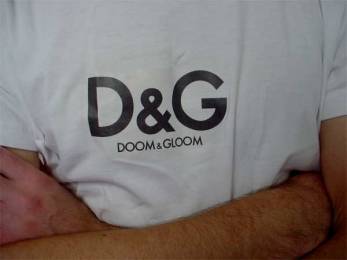 Retail, shopping & leisure
Is The Long Tail a Bit of a Dog?

When Chris Anderson, of Wired fame, aired his theory of the long tail it was lauded as the new way in the digital world. In essence, as the Internet made it cheaper to offer a much bigger range of products, people could go beyond the popular and indulge their personal tastes by buying more obscure items. It looked as if the blockbuster strategy was dead. But this failed to consider that the people who buy from the long tail might also buy from the head. Or that people like to buy what is popular.The Winner-Take-All Society, a 1995 book by Frank and Cook built on Sherwin Rosen's "superstars effect". They claimed that nobody will pay for an inferior version if they can have a better one, people are inherently social and like to share their tastes with others and, when the marginal cost of reproduction and distribution is low, the brisk seller is the best. These are all good reasons to stick to the blockbuster.
Researchers looked at a DVD rental service (Quickflix) and an online music service (Rhapsody) to see which theory was playing out in practice. They found that the top 10% of Rhapsody titles accounted for 78% of plays and the top 1% for 32% of all plays. The Quickflix results showed the same concentration. The top 10% of DVDs accounted for 48% of all rentals and the top 1% for 18% of all rentals. Meanwhile, the long tail shows a rapidly increasing number of titles that sell rarely or never.According to McPhee's Theory of Exposure, niche products experience a double jeopardy effect: they are not well known, and the people who know them are the ones who know more and prefer the popular products. According to our researchers, people buying obscure items in the long tail are still spending more on popular items from the head. In spite of having a choice, people still tend to give lower ratings to obscure titles and prefer hit products.For this reason, producers should still favour their blockbusters, keep costs low on niche products, market popular products in digital channels, and use hit products to promote lesser ones. Retailers should offer niche products to heavy buyers, keep costs low on unpopular items, acquire customers through popular products, and try not to direct customers to the long tail. It looks like the tail doesn't wag the dog after all.
Ref: Harvard Business Review (US), July-August 2008, 'Should you invest in the long tail?', A. Elberse. www.hbr.org
Source integrity: *****
Search words: long tail, blockbusters, niche, Chris Anderson, winner-takes-all, McPhee, theory of exposure.
Trend tags: Fragmentation

Losing Weight Around The Middle
While society grows increasingly fat, it looks as though retail is still losing weight around the middle. The much-publicised trend of trading up and trading down, or the bifurcation of the market into luxury or discount, continues to batter the middle. Bland department stores suffer while brands like Zara and Primark (discount), or Neiman-Marcus and Coach (luxury), continue to thrive. It is the same with store size: the biggest and the smallest are most successful. As economies weaken, it is likely that shoppers will keep wanting to have it both ways: save money and indulge.Trend watcher, Howard Saunders, has compiled a list of the top ten of retail stores in London that certainly supports this stance. Top is Whole Foods Market, where people can buy 32-day-old dry aged beef and 72 varieties of tomato, and food will never be the same again. Second is Daylesford Organic, which is part of the "push for posh" and "ridiculously expensive". Third is Primark, where people are "trying on bras over the top of their clothes" because of massive changing room queues. Meanwhile at 8th place, Cos, owned by H&M, is setting out to transform the mid-market: with attitude. This begs the question what a retailer has to do to claim back some of the middle ground, particularly as that is where the competition is not. As JC Penney claims, there is a lot on the table for them.
Ref: Inside Retailing (AUS), Oct-Nov 2007, 'Westfield World Retail Study Tour', R. Stockdill. www.insideretailing.com.au
Source integrity: ***
Search words: midmarket, discount, trading up, trading down, Whole Foods Market, Neiman-Marcus, luxury, department stores.

Rising Petrol Prices Make Us Click
If car-addicted Americans can stop driving their cars, then surely anybody can. Instead of driving to the mall, Americans are saving petrol and shopping online and some companies, like Nordstrom, Bloomingdale's and Target, have even offered free shipping. JC Penney saw an 8.7% increase in online sales in the first quarter of 2008 and a 7.4% decrease in same-store (physical shop) sales. In the same period, Gap claimed a 21% increase in online sales and an 11% decline in same-store sales. Forrester Research backs up this trend and forecast net sales to pass $200 billion this year, 14% up from 2007. Even if they do visit a physical shop, people take an Internet mindset with them. Call it the eBay phenomenon. Certain shops, like Best Buy, Circuit City, and Home Depot, have seen an increase in customers who want to haggle over prices. After all, if they are well-informed online, they know what things are worth and can bargain with that information. While this suits customers, it hurts retail because it makes shoppers highly price conscious and less brand loyal. Even if oil prices dropped again, driving to the mall will be less important to shoppers than the empowerment of being well informed. Takeway: When, one day, oil does hit $200 a barrel one shift will be online.
Ref: New York Times (US), 19 July 2008, 'To save gas, shoppers stay home and click'. S. Rosenbloom. www.nytimes.com Also, Sunday Republican (US), 23 March 2008, 'In-store haggling reborn'. M. Richtel. www.repub.com, Financial Times (UK), 21 May 2008, 'US consumers hunt for discounts and take fewer trips to the mall', J. Birchall. www.ft.com
Source integrity: *****
Search words: online shopping, discounts, petrol, shipping, haggling, bargaining, Wal-Mart, electronics.
Trend tags: Online

Austerity 2.0
There was a time when swapping clothes would have been seen as the height (or depths) of bad taste. After all, who wanted to wear someone else's cast-offs? Today, we call it "responsible spending" and even though many clothing swap companies were founded three or four years ago, the idea is hot. Freemeets, a regular event founded by Freecycle.org, attracts thousands of New Yorkers who are keen to walk in, take the clothes they fall in love with, and leave again. Some walk away with prized designer labels. There are no hassles and it surely justifies the petrol!
Ref: Financial Times (UK), 19 July 2008, 'Second-hand, not second-rate', S.Tang. www.ft.com See also www.swapstyle.com, www.visaswap.com, www.swaporamarama.org, www.swapsf.com, and www.clothingswap.org.
Source integrity: *****
Search words: fashion, second-hand, clothing swap, free.
Trend tags: Low cost, austerity

Customers Get Up Close and Personal
While some shoppers want second-hand clothes, others want to buy something made just for them. The trend for in-store studios where customers can watch craftsmen or artisans at work is already apparent in Japan. They can choose their favourite colours, materials and accessories in a range of items, from shoes (a snip at $US3,800) and jeans to jewellery. Being able to watch them being made is not only reassuring, but it helps the customer to become more attached to the purchase. They can also have their items mended on-site, which makes sense for a highly-priced item that you want to last. This is just about the opposite of swapping but probably makes the customer feel as good.
Ref: The Nikkei Weekly (Japan), 21 July 2008, 'Retailers go for custom-made profits', K. Sekiguichi. www.nni.nikkei.co.jp
Source integrity: ****
Search words: in-store studios, workshops, customisation, craftsmen, personalisation.
Trend tags: Customisation, personalisation