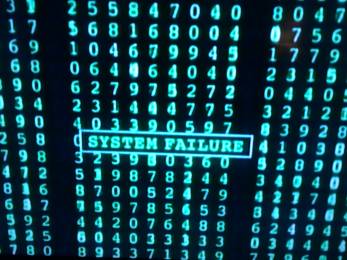 Government, energy & environment
Are we all happy yet?
An analytic social psychologist (!) at the University of Leicester (UK) has created a 'World Map of Happiness' using statistical data plus responses from 80,000 people across the world. Top of the happiness list of 178 countries is Denmark followed by Switzerland, Austria and Iceland. Britain ranks 41 and the US came in at 23 based on various indicators including health, poverty levels and access to education. Bottom of the list was Zimbabwe. There were a few surprises too. Capitalist countries came out relatively well, while countries that are supposed to have a powerful sense of collective identity scored less well. For example, China ranked 82, Japan 90 and India 125. An interesting aside is that 81% of people in the UK would prefer it if their government made them happier rather than richer (draw your own conclusions about delegation of responsibility). The survey is indicative of the growing level of interest, especially in political circles, in so-called happiness studies and research that potentially has policy implications and a national and global level.
Ref: Business Week 9 (US), 11 October 2006, 'Rating countries for happiness', M. Kamenev. www.businessweek.com
Search words: happiness
Trend tags: happiness
Online petitions
The Internet has many killer applications but the one that may ultimately dwarf all others is the ability to aggregate opinion and to bring the world together to vote. A global election, (or even the rest of the world voting on whom should be the next US President) may be a long way off but online petitioning has already arrived. So far the trend has mainly been seen in the NGO sector with organisations such as Oxfam gathering votes online to promote a fair trade agreement (18 million online signatures so far). It's also having an effect on companies with customers lobbying businesses to develop new products or to bring back old ones using sites like Petition-them and iPetitions. However, corporate reputations are the area where the power of online voting may be felt most acutely. For example, until recently, if you had a complaint against a company you could call or write to the customer complaints department but your voice was solitary and singular. Now you can find and join hundreds if not thousands of other people with the same beef and put some fairly serious public pressure of the company. So the next time your iPod battery dies for no apparent reason you know what to do.
Ref: The Times (UK) 28 October 2006, 'The Next Big Thing: Online petitions', D. Rowan. www.thetimes.co.uk
Search words: voting, Internet, complaints
Trend tags: connectivity
The anti-incumbency trend
Last year the eight world leaders that attended the G8 Summit in Britain posed for a 'family photo'. But by November 2008 none of them will be running a country, let alone the world. Indeed the number of world leaders whose reigns are passing into the past tense is growing every day. Schroeder (Germany) and Berlusconi (Italy) have gone. Blair and Bush are on their last legs and Chirac can't be far behind. The legacy of Koizumi (Japan) and Castro (Cuba) is fading fast and Putin won't be around much longer either(at least constitutionally). In the years immediately after 9/11 the world's leaders seemed unassailable, but now they are all losing their grip. In many cases this is because voters have become disillusioned with the war on terror, which has had precisely the opposite effect to that which was intended. Voters are feeling less safe and less secure than ever due to everything from the effects of terrorism and globalisation to their inability to influence national or international politics. The end result is falling membership of political parties (down 50% in the UK since 1980 for instance), low voter turnout at elections and a general collapse in confidence about politics and politicians.In theory this situation could be reversed with the election of a new set of world leaders, although if anything the level of anxiety could increase due to anti-globalisation and anti-US sentiments creating a swing to the far left in many developing nations. This, together with the rapid economic rise of authoritarian Russia and totalitarian China could lead to a new world-order dominated by nationalism and protectionism in which Europe (or possibly China) and not the US is the restraining force in world affairs.
Ref: Australian Financial Review (Aus), October 2006, 'The winds of change', G. Kitten www.afr.com.au
Search words: politics, geopolitics, leaders
Trend tags: globalisation
A new age of sun worshipers
According to some estimates the worldwide size of the solar power market is US $11 billion and this is expected to hit US $167 billion by 2015. In California (the world's sixth largest economy) alternative sources of energy like bio-fuels, fuel cells and hydrogen are becoming very high profile due to legislation that aims to make California's largest industrial polluters reduce their carbon emissions by 25% by 2020. However it's solar power that is really catching the attention of venture capitalists and entrepreneurs in areas like Silicon Valley, and three of the largest IPOs last year were for solar companies.This is probably because the manufacturing process for making solar cells is quite similar to that used to make microprocessors (both use polysilicon) but it's also because solar technology is becoming cheaper to produce and more efficient to run. At the moment Germany and Japan lead the world in the production of solar technologies due to high-level government support but it does look increasingly as though the US will become a dominant player fairly shortly.
Ref: Business 2.0 (US), November 2006, 'Here comes the sun', T. McNichol & M. Copeland www.business2.com
Search words: energy, solar, venture capital
Turning science into politics
In February 2007 the United Nation's Intergovernmental Panel on Climate Change (IPCC) will release a report on the risk of climate change caused by human activities such as the oil, coal and automotive industries. If the response is in any way similar to the reaction to previous reports, a number of US scientists associated with the report will have their expertise questioned and may have their reputations and careers trashed. So what's happening? Powerful lobby groups are targeting individuals whom they believe are presenting a biased view of the future. Their aim is also to bring the science involved with human-induced climate change into disrepute and in particular to challenge the influence of the IPCC. There is even the view in some circles that climate change is the largest hoax every inflicted on the American people and anyone who makes links between, for instance, global warming and the severity of hurricanes must be stopped at all costs.
Ref: New Scientist (UK), 4 November 2006, 'State of denial', F. Pearce www.newscientist.com
Search words; climate change, global warming, truth, experts
Trend tags: trust, transparency