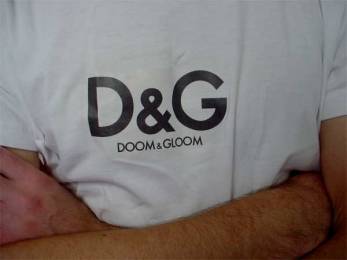 Retail, shopping & leisure
Department store trends
Last year department store sales fell by 2.6 per cent in the US, the fifth annual decline in six years according to US-based retail analysts Retail Forward. Meanwhile, total retail sales (excluding automobiles) increased by 7.9 per cent over the same period. The problem, according to retail experts, is that department stores have lost touch with younger customers who generally prefer big-box discounters, category killers, speciality boutiques and, of course, the Internet. The result is that some shopping centres have started to approach hotels, restaurants and discounters to become anchor tenants in new developments whereas previously departments stores were the favoured anchors. Moreover, outdoor lifestyle centres, a fast-growing sector in retail, are now regularly built without any department store presence whatsoever. Is there a solution to the downward trend? Possibly. Trends often run in cycles and in the UK stores like Selfridges and Harvey Nichols seem to have somewhat reinvented the department store genre but there is still a long way to go. On a related note, department store sales actually grew by 0.4 per cent in Japan last year, partially due to the improved economy but also due to the development of luxurious public spaces and relaxation areas in department stores.
Ref: Denver Post (US), 2 September 2006, 'Retail trends test department stores',
K. Arellano. www.denverpost.com Nikkei Weekly (Japan), 28 August 2006, 'Novel ideas revive department stores'. www.nni.nikkei.co.jp
Search words: retail, department stores, malls
Male angst
The term 'metrosexual' was coined by a British writer called Mark Simpson in late 2003 and at the time it seemed perfect to describe the zeitgeist of a new breed of slightly narcissist men that took pride in their appearance. These men were the post-new man. They shopped laser style (they knew exactly what they wanted and where to get it), bought male grooming products, and they cooked. However, the term soon ran into trouble because very few men actually recognised themselves in the stereotype, and for some men the term had gay overtones. There was another term – the retrosexual – but this beer-drinking, sports-loving creature didn't quite fit the new reality either. Nevertheless, retailers and manufacturers across the globe jumped on the bandwagon. There was even Cargo magazine – a magazine about shopping – for men, which has recently been shut down along with the hype surrounding metrosexuality. So what's going on? In short, society is changing and gender is becoming blurred. The result is women are acting more like men and men are acting more like women. However, while women have free reign to do and be almost anything, some people would argue that men are still under pressure to confirm to various stereotypes. So, it seems men have lost many of the their traditional male-only habitats, while women are allowed to create their own female-only environments. So where is all this leading? One answer is 'Uber-males' – the latest gender generalisation – but perhaps the real answer is a series of individual tribes that are based on interest rather than gender.
Ref: Business week (US), 4 September 2006, 'Secrets of the male shopper',
N. Byrnes.www.businessweek.com See also Where Men Hide by James Twitchell
Search words: men, women, metrosexual, ubersexual, spaces, gender
Robo-retail
What's the next big thing in retail? According to some trend watchers and industry observers the answer is robotic vending. Not any vending machines mind you but highly automated, Internet-enabled, smart vending machines. As with all things vending, the trend started in Japan but the US and Europe aren't too far behind.Gen Y and other impatient 'on-demand' consumers can now buy football boots from Nike, refrigerated trainers from Reebok or PSPs and music CDs from Sony from vending machines. In the US, Vodafone is said to be selling pay-as-you-go cellphones through vending machines while Macy's has said it will install up to 180 iPod vending machines throughout its stores by the end of 2006. Meanwhile McDonalds is experimenting with DVD-rental machines through its Redbox subsidiary and Netflix is selling DVDs through its MovieMate machines. However, according to some experts it will be ready-to-eat meals that will be the category killer for vending machines. We've already seen ice cream (Moobella) and Pizza (Wonderpizza and Tombstone Pizza) in vending machines but this is just the beginning. Once vending machines are fully GPS and Internet-enabled you will be able to find them using your mobile phone, scan the menu and order an item to be heated up on time for your arrival. The machine will obviously be able to take cash but most people will pay wirelessly using their phone. Talking of vending machines, Shop24 is a 6-ton vending machine that takes credit cards and sells up to 200 different products – all of which are dispensed with the aid of a robotic arm. There are currently 150 of these giants in Europe and around 20 in the US. Meanwhile, back in Japan – spiritual home of the robot – you can now find a Robot department store in Nagoya. The Robot Mirai Department Store uses humans to sell robots and robot accessories.
Ref: The Times (UK), 15 July 2006, 'The Next Big Thing: Robotic Vending',
D. Rowan. www.timesonline.co.uk Also Wired (US), May 2006, 'For Hot Wings, Press 3707', J. Lee. www.wired.com and Springwise (Neth), 9 September 2006 'Robotic Retailing'. www.springwise.com
Search words: retail, vending, vending machines, robots
Mobile retail
E-commerce is worth US $30 billion in Japan, which is only 20% of the size of the e-commerce market in the US, but in some areas Japan is ahead of the US. For example, mobile phone retail – the use of mobile (cell) phones to shop – has tripled from 2002 to 2005 to reach US $3.5 billion. In 2005 the number of people that used mobile phones for Internet access was greater than the number of personal computer users in Japan and this trend is set to continue. Moreover, within the 15-19 years demographic as much as 80 per cent of all e-commerce is conducted by phone. The reason for this growth is the level of high-speed Internet access in Japan but it's also to do with the fact that 60 million Japanese sit on trains for up to several hours everyday, many of them fiddling with mobile phones.
Ref: Washington Post (US), 12 September 2006 'Mobile commerce seen as future for Japan retailers', S. Izumi. www.washingtonpost.com
Search words: mobile retail, e-commerce
Massage is the answer but what's the question?
Is massage the next coffee? This was a question poised by an article in the Atlantic Monthly recently. According to the article, 47 million Americans received at least one massage between August 2004 and July 2005 – up 2 million on the previous year – and the market is now worth somewhere in the region of US $6 to $11 billion. But how did an industry that has been a cover for prostitution (or at least an indulgence for the semi-idle rich) become so mainstream and so Middle America? After all it's hardly new and it's certainly not high-tech. The answer is that massage has moved from an optional indulgence and extravagance to a must-have medical service. Massage has become 'massage therapy' which not only makes you feel good but you also feel good about paying for it. Another explanation for why massage is becoming so big is because it's 'touchy feely'. In other words, as life speeds up and becomes more virtual, people (and single people in particular) are craving human contact. Part of this is simple stress reduction and relaxation but it's also linked to a need for quieter spaces and the need to have one human being place their hands on another.
Ref: The Atlantic Monthly (US), July/August 2006, 'The Next Starbucks?' V. Postrel. www.theatlantic.com
Search words: Massage, stress, anxiety, high touch, physical contact
Convenience stores for women
Happily is a Japanese convenience store owned by the AM/PM chain that targets women – generally female office workers. The store is designed 'by women for women' so products include cosmetics and food items. However, where the store is really clever is in customer service. The store – in the Toranomon business district – is staffed exclusively by women (although not at night for security reasons) and there is a very generous powder room that includes full-length mirrors, dressing table and even a stool for women to rest their legs while they change their tights.
Ref: Springwise (Neth), 2 August 2006, 'Convenient for women'. www.springwise.com
Search words: women, customer service