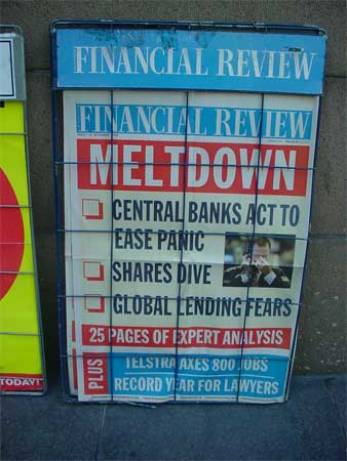 Money, banking & insurance
Long-term lending
Rising interest rates and the high cost of real estate, especially for first-time buyers, has created a demand for longer-term mortgages. Already GE Money in Australia offers a 40-year loan and Statewide Bancorp in the US offers a 50-year term, but experts are predicting the arrival of 60 year, 99 year, or even intergenerational mortgages. As well as offering owner-occupiers greater upfront affordability, the loan has also proved popular with investors, as it offers capital appreciation with minimal outgoings. But taking out a 50-year loan doesn't necessarily mean 600 monthly payments, with statistics showing that on average, home loans are refinanced after just four years. There's an increased tendency for people to upscale their houses as they go, and make a greater use of debt. But people are being warned that while the longer-term loan can be useful first step into the market place, simply 'upsizing' their home loans may see them in danger of sinking into more debt.
Ref: Retail Banking Review (Aus), September/October 2006, 'The 50 year mortgage', C. Palmer. www.retailbankingreview.com.au
Search words: mortgage, lending, housing
Problems with prepaid
The use of prepaid cards that are bought with 'value' embedded in the card is increasing, but law enforcement officials have warned that some of the newer cards have a very real risk of being used by thieves and even terrorists. Prepaid cards, which now represent a US$63.4 billion business, consist of two types. There's the closed-system card, which can only be used at the one retailer, and the new open-system card that can be used at almost any retailer and may also be used at ATMs worldwide. It's the open-system cards that are most susceptible to problems. They're the first product that combines a bank a non-bank product, so while it offers all the advantage of a credit or bankcard, there is no monitoring of the funds attached, as there would be with a card that's linked to a bank account. The nature of the cards also makes it easier for people to smuggle funds over the border - while there are systems in place to track movements of cash from country to country, the laws have not yet caught up with technology in this case. There are also grave concerns about how these laundered funds could be used. The terrorists involved with the September 11 attacks were traced through their bank records – which would not have existed if they had used prepaid cards.
Ref: Business Week (US), 12 December 2005, 'Prepaid Cards: Candy For Criminals?' C. Dawson. www.businessweek.com
Search words: pre-paid, credit card, laundering
Customisable credit cards
Well it's not quite making your own money, but it's close. ANZ Bank in Australia has launched the designmycard campaign, which lets customers chose the image that's printed onto their credit or bankcards. New or existing customers can use the designmycard website to upload photos from their own computer or chose an image from the ANZ image library (which along with wildlife photos contains images from Warner Brothers and DC Comics). The images can then be cropped or resized before being submitted for printing, pending approval by ANZ of course. And for the voyeurs among us, the website also has a gallery of other people's creations.
Ref: Nowandnext www.designmycard.com.au
Search words: credit cards, personalization, customisation, my-way