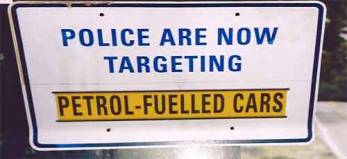 Automotive & transport
Playing games at the wheel may actually improve safety
A recent report from the Centre for Future Studies predicts that by the year 2050 the way we use cars will be dramatically different. The main purpose of the car (transporting passengers from A to B) will remain the same but the strain of driving will be removed with much of the control handed over to the vehicle. The study foresees transport in multi-vehicle pods, with time-slots pre-booked to avoid congestion on motorways. There will be an increase in car-pooling, with reduced tolls to provide incentives, and onboard software that will direct drivers to the location of others wanting to car pool. Increased robotisation of the car and a greater dependence on satellite navigation will allow motorists to use their travel time for leisure or work activities such as checking emails, reading newspapers or making use of in-car games and videos provided by media companies. As well as making the trip more enjoyable for passengers, it's hoped that handing the control over to the vehicle will prove cleaner, safer and more efficient. Cars will not start if the driver, who will recognised by an iris scan, does not have a license or is unauthorised to drive that particular car. This improved safety is much needed in places like China, where the cost of road crashes is estimated at more than US$12.5 billion annually, higher than the national budget for public health services and for rural compulsory education. Accidents are responsible for around 100,000 deaths each year in China, and are blamed on a lack of enforcement, bad roads and inexperienced drivers.
Ref: Carkeys (UK), 4 September 2006, 'Future Predictions From Skoda'. www.carkeys.co.uk; Channel 4 (UK), 4 September 2004, 'Motoring in the future: play games at the wheel', www.channel4.com; The Standard (China), 15 Dec 2005, 'Study reveals US$12.5b cost of deadly highway crashes', www.thestandard.com.hk
Search words: cars, auto trends, driving, transport
Hip to be square
The future of car design is here, and it's not as cool as we thought it might be. A far cry from the curvy sports cars drooled over by middle-aged men, the cars making an impact on the younger crowd are economical, practical and square. A number of manufacturers have a box-shaped car on the market, there's the Nissan Cube, the Honda Element, Toyota's Scion xB and Mini from BMW - and they're all in hot demand. The attraction is linked to the fact that these cars are functional, easy to clean and can be fully customised. But it's not just the cool factor that's putting the boxy bent on the design. With petrol prices on the rise, there's a move away from the mechanical and towards electric. Without the need for traditional motors, things like engine bays and bonnets will soon become redundant, changing the way cars are designed. Electric cars are already proving popular in London, where Goin-Green have sold over 600 of their G-Wiz cars, making it the electric car capital of the world. The limited speed and range of these cars is not a problem in a city environment, where most trips are short and at lower speeds. Added incentives are the exemption from congestions charges and road taxes, as well as free parking in some areas and, of course, the money saved on petrol.
Ref: USA Today (US), 12 September 2006, 'Boxy is in as younger, hip drivers get square', Chris Woodyard, www.usatoday.com; Car Magazine (UK), September 2006, 'The future is here and it looks like a garden shed', Gavin Green. www.carmagazine.co.uk; Red Herring (US), 7 August 2006, 'Tech Driving Car Costs Down'. www.redherring.com; Springwise (Neth), 11 September 2006, 'The going is green'. www.springwise.com
Search words: cars, design, electric
Kit-cars at low costs
With Asia expected to account for nearly 40 per cent of global auto sales and more than half of the world's car production by 2020, many car manufacturers are attempting to get into the market by launching low-cost small cars in India. At the forefront of the rivalry is India's Tata Motors, which aims to have a five-seater priced at just US$2,200 for sale by 2008. Though currently only 4 per cent of Indian households own a car, such a low-cost vehicle could have an enormous appeal in a country where over 56 million citizens earn over $4,400 annually. But it's not just about providing cars for the people, Tata also plans to involve local mechanics as franchisers for partially or fully-knocked down kits, which can then be assembled and sold on site. This has many people wondering how Tata can produce car parts at costs low enough to for everyone involved to profit. Nevertheless it's a very interesting business model innovation.
Ref: Red Herring (US), 7 August 2006, 'Cheap Wheels'. www.redherring.com
Search words: India, cars, business models, kits
LED headlights
Innovations in lighting technology could change the way that cars look.The introduction of white LEDs (or light emitting diodes) for use in headlights will free designers from the use of bulky conventional light bulbs and allow them scope for more interesting designs. The pinprick lights can be arranged in any shape imaginable, from a thin strip running along the front of the car to systems that allow greater illumination as you steer round a bend, though early users of the LEDs are already being hit with regulatory restrictions. While red and orange LEDs have been in use for some time in rear lights and indicators, producing white light has previously been too expensive for use in headlights. But recent advances in luminosity and a reduction in costs will see the white LEDs in production as early as next year. As well as the opportunities for flexible design, the lights have a range of other benefits when compared to conventional bulbs: they use less space and power, illuminate in a tenth of the time, glow as brightly as you want and have a greater lifespan than the car.
Ref: Car Magazine (UK), September 2006, 'Heads up', Ben Oliver. www.carmagazine.co.uk
Search words: cars, lighting, design, LED
General Motors' cappuccino to go
More and more car manufacturers are naming the colour of their vehicles after foods. Ford has a crème brulee, a white chocolate and a merlot. General Motors has a salsa red, a black liquorice and cappuccino frost; DaimlerChrysler has a cool vanilla. It would appear the trend is linked to the growing popularity of television cooking shows. Ford Motors have even taken on celebrity chef Rocco DiSpirito as part of a new campaign. Naming colours after food is not just seen in the auto industry, it's been cropping up in paint and interior sales too, but colours are especially important to car manufacturers, with colour choice affecting buying decisions 91 per cent of the time. Other recent trends in car colours have seen silver remain the favourite colour in the US, as many consumers associate the colour with technology, though there has been a rise in colour-infused greys and blues. Colours that change depending on the angle of the viewer are also becoming more popular.
Ref: USA Today (US), 10 September 2006, 'Automakers get yummy ideas for car color names', Chris Woodyard. www.usatoday.com
Search words: cars, food, colour, colour trends