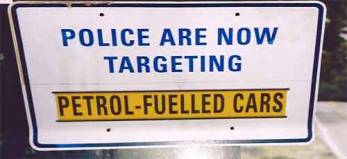 Automotive & transport
Dreams for sale or rent
Ten years ago you couldn't hire a classic car for love or money. Now you're spoilt for choice. In the UK alone there are now more than 20 companies renting classics like a Jaguar E-Type for the day or an old Porsche 911 for a year. There is something of a boom going on in classic car sales too, especially for cars made in the late 1960s and 70s. Motor-sport events targeting the owners of these cars - everything from track days to historic racing - are growing too. But what if you want a car that looks like it's 30 years old but has the performance and reliability of a modern car? Easy, buy yourself a classic replica. For example, companies like Autofarm and PS Autoart are taking genuine galvanised Porsche 911s from the 1980s and early-90s and rebuilding them to look like 911s from the early 70s. A typical replica 1973 911 RS for instance costs around GB £50,000 plus the cost of a donor car - usually a 911 SC or 3.2. Why is all this happening? Simple. Adolescents in the early 1970s are now ageing baby-boomers and some of them (largely, but not exclusively, men) have cash to burn and childhood fantasties to re-ignite. Gentlemen, start your engines!
Ref: Thoroughbred & Classic Cars (UK), May 2006, 'Re-creating an icon'. www.classiccarsmagazine.co.uk www.autofarm.com www.psautoart.com www.parc-ferme.co.uk, www.classiccarclub.co.uk,
Fractional ownership
If classic cars aren't quite your thing then perhaps a modern Ferrari is - for a weekend.Clubs such as Ecurie 25 rent out supercars to their members in return for an annual membership fee. Is supercar rental, or fractional ownership as it's increasingly known, simply an indication that the economy is booming and people just don't know what else to do with their money, or is it a very sensible response to the fact that people don't want the financial headache of owning an expensive asset that depreciates? Possibly it's both, although the true test will be whether such services survive the next recession. Our money is on the former, although the general trend towards buying experiences rather than products will probably survive any economic crash.
Ref: Springwise (Neth), 25 July 2006, 'Fractional supercar ownership'. www.springwise.com
Politically correct driving
The mayor of London has said that the GB £8 daily congestion charge to enter central London will be increased to GB £25 for anyone driving a vehicle that emits more than 225 grams of carbon dioxide per kilometre. This effectively means that over 800 models, ranging from large family estates to vans used by small business owners, will be hit with the charge although the primary target is undoubtedly drivers of 4x4 vehicles.Conversely, drivers of small 'eco-friendly' vehicles will pay less. According to the mayor, Ken Livingstone, 'climate change is the biggest single problem facing humanity'.It will be interesting to see whether similar measures are applied to aircraft or even users of dishwashers, which emit similarly high or even higher levels of CO2.
Ref: Weekly Telegraph (UK), July 19-25, 2006. '£25-a-day to drive 'Chelsea tractors', C. Clover. www.telegraph.co.uk
Links: anti-4x4 protests
Search words: 4x4, SUV, climate change, road pricing, congestion charging.
Green light for car rentals
A company based in Los Angeles is claiming to be the world's first 100% eco-friendly car rental firm. EV Car Rentals, in partnership with Fox Rent A Car, operates in eight airport locations in California, Arizona and Nevada and offers drivers the choice of cars including models such as the Toyota Prius and Honda Civic. Prices range from US $39 per day or US $215 per week. Apart from a cleaner conscience, drivers also get to use special car pool lanes even when there is only one driver in the car.
Ref: Springwise.com (Neth), 25 July 2006, 'Green rentals' www.springwise.com