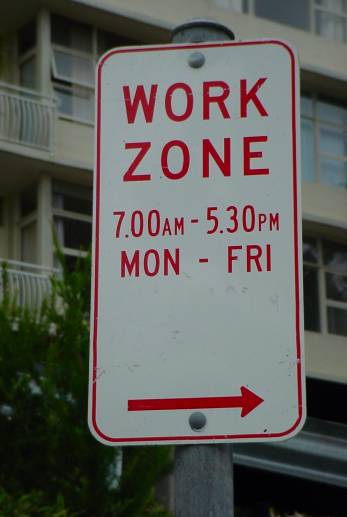 Work, business & professional services
When one size no longer fits all
Ever since Henry Ford invented mass production, companies have pursued a strategy of standardisation. Given globalisation, you'd think that standardisation would be intensifying but you'd be wrong. The problem is twofold. First, consumer markets are fragmenting. In the 1970s, the US population was typically segmented into 40 lifestyle groups. Nowadays, the number of groups has increased to 66. This diversity comes in many forms; lifestyle, beliefs, values, income, ethnicity, family structures and so on, but all of these groups have one thing in common - they dislike homogenisation. The second problem is that standardisation stifles innovation. Making things the same reduces points of difference and leads towards commoditisation. Customisation, on the other hand, encourages experimentation, which drives innovation. Local customisation is also very difficult for competitors to track, let alone copy. As a result, retailers are starting to customise store formats, products and even service offers according to local tastes.Equally, manufacturers are formulating specific products for specific regions or groups. For example, Coca-Coca has created four different canned coffee drinks for the Japanese market; each one targeting a particular region, while Wal-Mart varies selections of canned chilli peppers according to store location. Wal-Mart carries about 60 varieties of chillies in total but only three of these are stocked nation-wide as the company tailors stores to its local clientele. Too much localisation can obviously breed logistical chaos and dilute the brand so customisation is usually carried out in clusters using local geographic or lifestyle data. So what, apart from customer fragmentation, is driving this trend? The answer is information. Customer data can pinpoint not only who is buying what but increasingly when and why. For instance, data from Tesco in the UK can identify need-states based on time of day, so an inner city store can stock sandwiches at lunchtime and ready-to-eat meals in the evening. This is hardly rocket science but retailers like Best Buy in the US have found that localising stores in can result in a sales increase that is twice the company average.
Ref: Harvard Business Review (US), May 2006, 'Localisation: the revolution in consumer markets', D. Rigby and V. Vishwanth. www.hbr.com
Search words: localisation, customisation, homogenisation
Soft power and other socio-political trends
Strategy used to be relatively straightforward because change was slow and expected. Nowadays, thanks to the power of globalisation, networks and technology, change can be fast and non-linear. In other words, we have moved from a business environment that was generally linear and continuous to one in which change is often exponential and abrupt. Thus external events and socio-political trends in other industries, countries and areas - including those at the fringe that can shift rapidly into the mainstream - need to be regularly monitored. To some extent this is part of risk management but it also presents an opportunity for companies in terms of new products and services. For example, the Toyota Prius is a result of increased environmental concerns and new battery technology. Another example is how responsibility for obesity rapidly moved from individual consumers to corporate suppliers while pharmaceuticals companies now find themselves responsible for supplying low-cost drugs to poorer nations. Other 'frontier' issues include the way that environmental concerns are shaping corporate policy and the way that blame for debt is shifting away from individuals to the marketing methods of banks, much in the same way that the smoking debate moved from individuals to the marketing practices of tobacco companies. One trend that companies should certainly be aware of is that power has not only shifted to individuals but is now concentrated in the hands of small single-issue direct action groups and NGOs - 'soft' forms of power as Joseph Nye (Harvard) has called it. So how can you track these trends and what should you be doing in response to such changes? There are many ways to get such issues onto the corporate radar but the key challenge is to make such scanning part of a systematic process. Scanning should embrace the entire value chain but it also needs to look well outside the immediate environment. It should also weight the relative impact of trends and weight the trustworthiness of various sources. Scenario planning is one tool to do this, which is especially useful if it is used as a framework for innovation (essentially predicting new products and services) or results in a portfolio of different strategies.
Ref: The McKinsey Quarterly (US), Issue number 2, 2006, 'When social issues become strategic', S. Bonini, L. Mendonca, J. Oppenheim www.mckinseyquarterly.com See also Strategy + Business (US) March 2006, 'Sharpening your Business Acumen: A six-step guide for incorporating external trends into your internal strategies', R. Charan. www.strategy-business.com
Search words: trends, scenario planning, change, innovation, risk
Corporate Social Responsibility
Is Corporate Social Responsibility (CSR) the new face of caring capitalism? According to trend watchers like Patricia Aburdene (Megatrends 2010), it is. Apparently spirituality in business is a future megatrend although one suspects that it's more of an oxymoron than a trend. The appearance of an international standard for CSR (ISO 26000 due in 2008) will undoubtedly turn the heat up on firms when it comes to transparency and ethical standards. However, if past quality standards are anything to go by, this will be more a case of bureaucratic box-ticking than a paradigm shift in the capitalist economy. First of all, employees wanting more meaningful work and seeking spirituality in their private lives does not necessarily equate to the moral transformation of business. As the economist Milton Freeman said, the social purpose of a business is to make money for its shareholders. Having said this though, ethical investing is becoming a very hot sector and consumers are becoming very interested in ethical dimensions surrounding the products and services they buy. In Australia, the St James's Ethics Centre runs a telephone help-line to help workers whose personal values clash with those of their employer, while Wal-Mart is erecting wind turbines on the roofs of some stores in order to put something back into the environment. The tension here is twofold. First there is a miss-match between companies that are run for profit and a planet that is not. If putting up windmills on the top of supermarkets makes or saves money, businesses will do it. If it doesn't, they won't - unless governments make it mandatory or customers move their business elsewhere. There is also a tension between what the owners of a business want versus what employees and customers want. Getting all three into alignment is a tricky business.
Ref: Various including CFO Magazine (US), December 2005, 'Two views of virtue', E.Teach, www.cfo.com The Christian Science Monitor (US), 10 March 2005, 'Trend watcher sees moral transformation of capitalism', J. Lampman. www.csmonitor.com
Search words: CSR, ethics, morals, transparency

Job trends
According to the Herman Group (US) there will be a shortage of 10 million workers in the US by 2010. Whether this precise figure is correct or not, there is certainly a shift taking place that will mean that it will be a seller's market and organisations will find it increasingly difficult to attract and retain talent. According to Fast Company magazine, jobs in the US will be better but benefits like healthcare will be cut or be non-existent. Blue-collar jobs like plumbing will be in high demand (because the Internet can't fix your leaky pipes) and one-stop shopping will be commonplace when it comes to job shopping. For example, at simplyhired.com you can view job postings but you can also click to receive information about salaries in similar jobs and also hyper-link to networking sites where can find someone you know who already works for the company. Mashups with Google maps will soon be included so that you can check out commuting routes, travel times and even the local shopping.
Ref: Herman Group (US), 22 March 2006, 'Shortage of skilled labour spreading', www.hermangroup.com, Fast Company (US), March 2006, 'Fearless predictions (and what to do about them), www.fastcompany.com
Search words: work, jobs, skill shortage