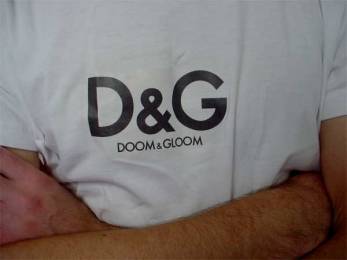 Retail, shopping & leisure
Positive deviancy in customer service
A six-store supermarket chain in Oregon (US) famously gives its employees a 'get out of jail free card'. The idea is that the card can be redeemed when an employee breaks a rule so long as the employee was acting in the customer's best interest. For example, one employee opened over 30 jars of mustard for a customer to taste and didn't get into trouble. In McKinsey-speak this would be a 'moment of truth'. According to a recent article in the McKinsey Quarterly, there are two types of customer service interactions. The first are basic interactions and transactions where IT can be used to speed things up or to remove potential errors. This is basic servicing that you need to get right but it doesn't buy you any loyalty or increase sales. The second type of interaction is real customer service. This is where something strays off the rulebook or goes wrong. These are moments in which customers invest a large amount of emotional energy and require an intuitive emotional response from front-line staff. However, by definition, these moments of truth cannot be scripted and solving such problems often requires staff to make things up as they go along, often breaking company rules and procedures in the process. However, according to McKinsey, up to 85% of customers will increase their value to the company in question if such experiences are positive. But how do you teach staff to be deviants when it comes to company rules and processes? One solution is to hire people that are emotionally intelligent and empathetic. Another is to give them clarity of purpose and reward them to do the right thing. This means teaching people the why as well as the what, and leading from the front with senior managers demonstrating the desired behaviour.
Ref: McKinsey Quarterly (US) Issue One 2006, 'The "moment of truth" in customer service'. www.mckinseyquarterly.com
Search words: customer service, rules, emotional intelligence
Boomer retail
Here's a lovely bit of irony. When they were young, Baby Boomers managed to get retailers and manufacturers to pay attention because they had money to spend. Now they are approaching retirement, Boomers have even more money to spend but most retailers and manufacturers aren't listening because they are totally focused on the youth market. According to a report published by Deloittes ('Wealth & Wisdom: Serving the needs of ageing consumers') people aged 50+ account for over 50% of consumer spending in the US. This is probably an underestimate. Nevertheless, some retailers are paying attention. Gap Inc recently launched a new brand called Forth & Towne targeting women aged 35 plus. All the sales staff are 35 plus too. Meanwhile, homebuilders are starting to build new homes with two master bedrooms because many seniors like to sleep separately.Meanwhile Intel has apparently established a think-tank focused on embedding microchips into the homes (and lives) of seniors. Mind you, given that most CEOs, marketing directors and ad agency executives are well under 60, don't hold your breath about other companies following suit.
Ref: Washington Post (US), 17 January 2006, 'Retailers Redesign As Boomers Hit 60', Y. Mui. www.washingtonpost.com
Search words: ageing, baby boomers, seniors
City centre supermarkets
Given increasing urbanisation and the backlash against supermarkets opening up superstores on the edge of towns, this idea is quite intriguing. In Sydney, supermarkets have slowly started to open small stores in mixed-use developments slap-bang in the middle of the city. The trend is specifically a response to the growing number of high-rise residential buildings and the increase in the number of single-person households in inner city areas that value convenience ahead of price or choice. It almost certainly represents one of the next phases in supermarket development in high-density urban areas. Most corner grocery stores have disappeared and online grocery shopping is still largely a thing of the future. Add to this the lack of everyday food basics in stores like 7-Eleven and you can see why small supermarkets will be big. One mundane, but nevertheless prophetic, example is that items like chicken breasts can now be bought in packs of one in these supermarkets rather than in packs of two, four or six. Previously retailers had assumed that all their customers lived as couples or with children but there is growing recognition that this isn't necessarily so, especially in urban areas.
Ref: Sydney Morning Herald (Aus), 14-16 April 2006, 'What lies beneath', J. Lee. www.smh.com.au
Search words: supermarkets, small, size, urbanisation, singles, retail
Think small
If you thought that Sainsbury's local and Tesco Metro were as small as supermarkets could get, think again. Pop-Up grocery retail has been spotted in the Philippines and if the likes of Wal-Mart, Tesco and Woolworth's get hold of it the idea might be showing up in your street soon. The 'stores' are actually Suzuki minivans converted to accommodate shelving and refrigeration. Stock includes fresh meat and fish, processed foods, canned goods and other household items, most of them in small sizes. In other words, it's a cross between a mobile library, a milk float and an ice-cream van.
Ref: Springwise (Neth), 11 April 2006, 'Pop-up groceries'. www.springwise.com
Search words: small, pop-up, pop-up retail, vehicles, delivery
Top tables
Think you've seen it all in food retail? The latest fad in restaurant circles is a table next to the chef. This has been going on for a while in chains like Benihana, but it's starting to make an appearance elsewhere. First some very serious restaurants started putting in Japanese-inspired raw bars next to a chef. Then in 2000 Le Cirque put a table next to the kitchen so you could peer inside and now it's gone one stage further. At Aria in Sydney you can literally book a table for eight right in the middle of the main kitchen. Minimum spend is AUD$ 2,000.
Ref: Sydney Morning Herald (Aus), 2 May 2006, 'Eight is enough', S. Bolles. www.smh.com.au
Search words: restaurants